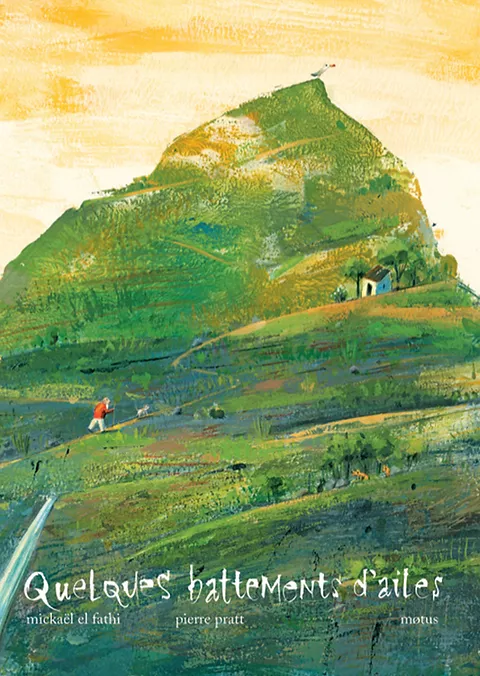 A Few Flatters of Wings
Written by

El Fathi Mickaël


Illustrated by

Pratt Pierre
Picture Book
Age group: 5 and up
Pages: 40
Format: 31 x 22 cm
Hardcover
RP: 13 €
A FEW FLUTTERS OF WINGS is a book about time. Everything is seen from atop a mountain that reacts to the transformation of people, animals and elements. A wonderful book inviting us to meditate on our universe.
Mickaël El Fathi published his first book, Mo-Mo, revelation of a great talent, then Laya's Water, nominated for the Saint-Exupéry Award.
Renowned Canadian illustrator, laureate of the prestigous awards, Pierre Pratt contributes to the powerful beauty of this work, all the whole being sure to make it accessible and delightful to young readers.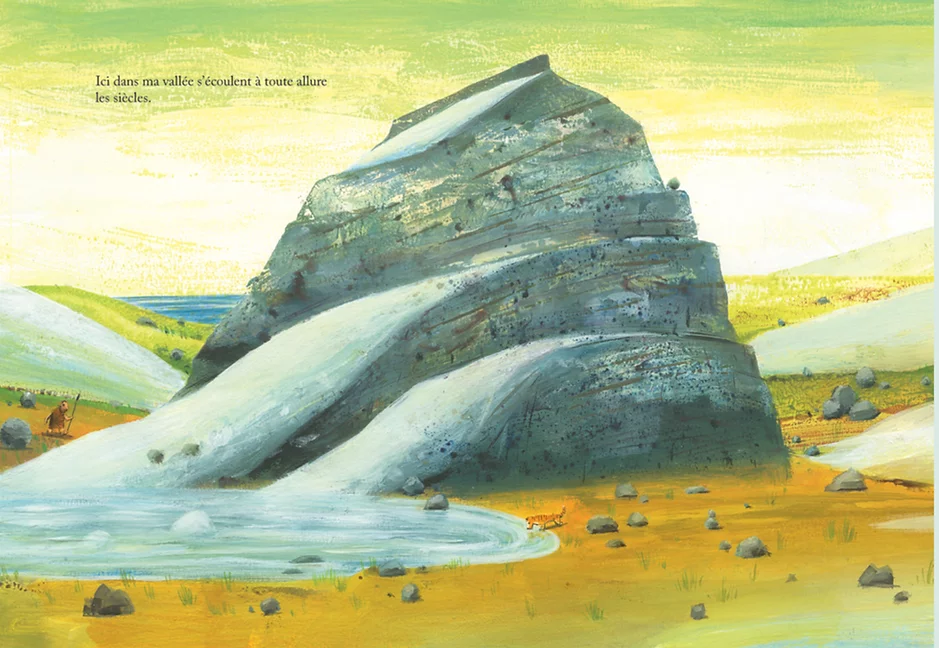 ---
---