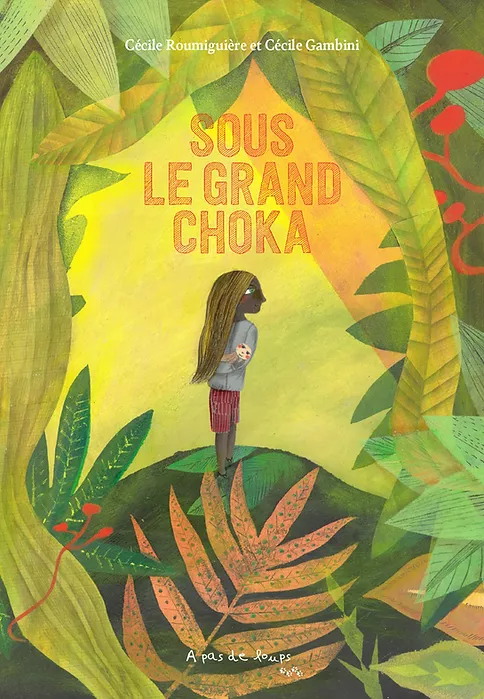 Beneath the Big Agave
Written by

Roumiguière Cécile


Illustrated by

Gambini Cecile
Picture Book
Age group: 6 and up
Pages: 40
Format: 23 x 33 cm
Hardcover
RP: 17,50 €
The day Mia shows up at the hiker's inn that Faëzia's parents run on Réunion Island, Faëzia is delighted: a friend to play with at last! The two girls compare dolls. Mia finds Faëzia's, which are made of vines, ugly. Faëzia doesn't know what to make of Mia's, which are all plastic and have no smell or history. Together, they set out to explore the island, gradually getting to know each other. The universal language of play brings them closer together. A beautiful story of friendship in a dreamlike setting, this book explores the differences between two cultures, giving us a chance to discuss tolerance and ask ourselves what is essential in our lives.
Born in the hilly streets of Rodez, raised in the shadow of the knights and troubadours of Carcassonne, moving to à Paris—that's already an epic. But the story continues: traipsing across the stage, loitering on film sets, making stuff up, writing for lights and sound… For over ten years, Cécile Roumiguière's stories have made their way into books, sometimes transforming into live readings, exhibits, and other inventions that have enabled them to frolic beyond the confines of the page. With À Pas de Loups, she has published Loving Each Other, On a Cat's Roof, From One Shore to Another, My Father is a Prince, and Jean-Kevin.
Cécile Gambini was born in 1973. After schooling at the fine arts academy in Aix-en-Provence and illustration studies at the Arts Décoratifs in Strasbourg, she has publishing since 1997. She divides her time between writing and illustrating children's books, running children's workshops, illustrating for children's periodicals, and creating book-objects. She has published Bagbada with À Pas de Loups.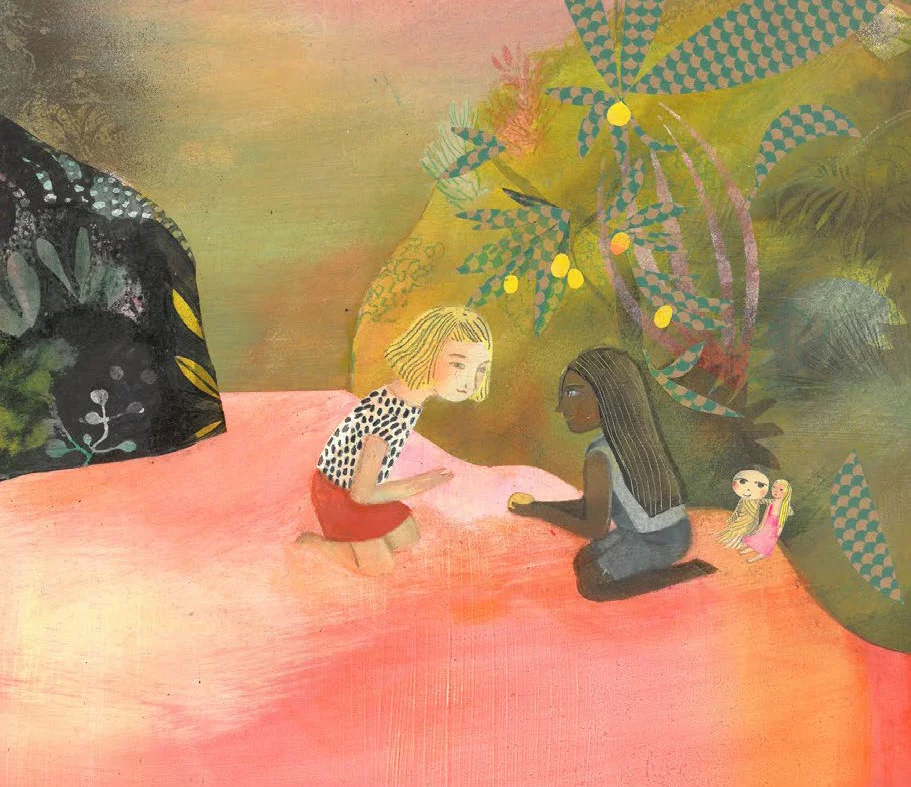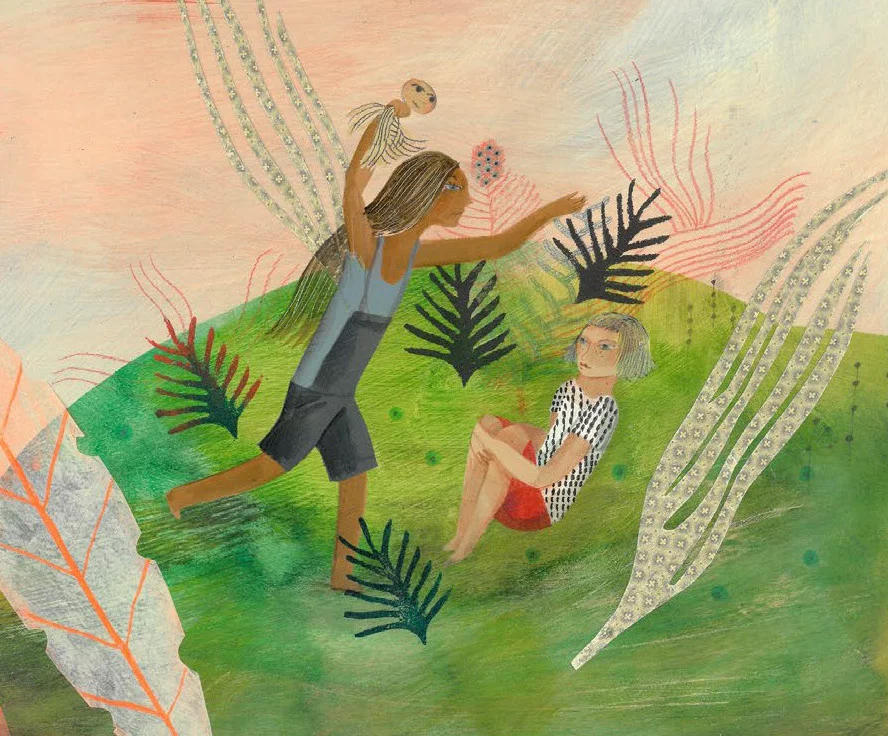 ---
---
From the same illustrator