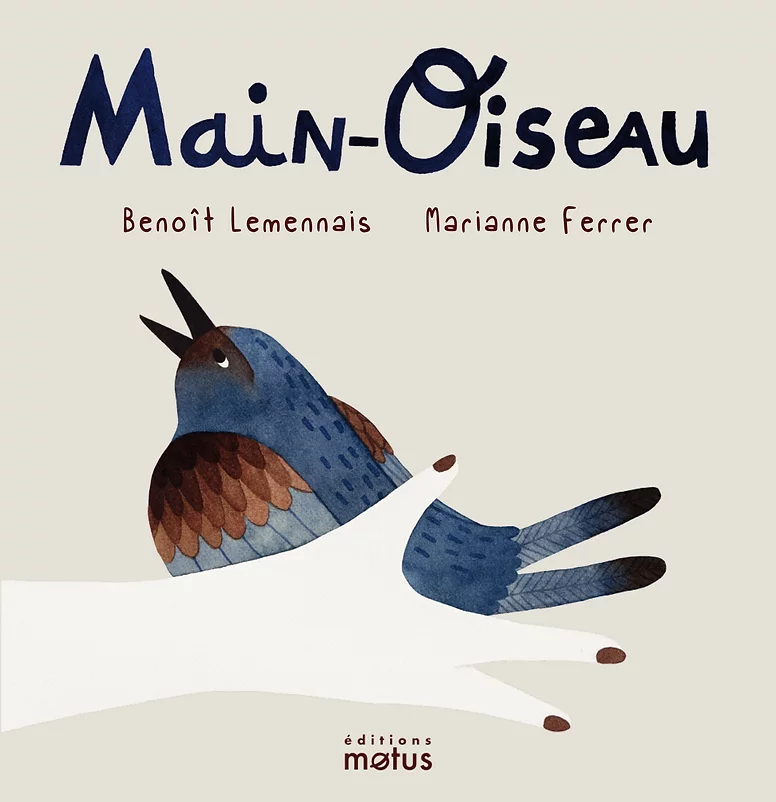 Picture Book
Age group: 5 and up
Pages: 36
Format: 24 x 25 cm
RP: 15 €
Bird Hand
Written by Lemennais Benoît
Illustrated by Ferrer Marianne
When you don't look like everyone else—when you're born with three fingers on one hand, for instance—life can be tough sometimes. But it can also be joyous, full of light, if you try hard to reinvent it from scratch every day with your imagination. That different little hand can become the hand of a bird that rises up into the blue, taking sorrows away with it. Bird Hand is a children's book of great depth that looks at disability in a new light. Writer Benoît Lemennais tells the story of his daughter. His intimate, sensitive prose, is made sublime in Marianne Ferrer's splendid illustrations.
Benoît Lemennais explores multiple art forms at once, including theatre and video. In 2015, he founded Agence Primate, a laboratory for artistic experimentation, and published his first book of poetry the following year.
Marianne Ferrer studied illustration and graphic design. Publishers soon noticed her poetic style. Her sweet, dream-tinged illustrations usher readers into bewitching worlds that work wonderfully with the words accompanying them.