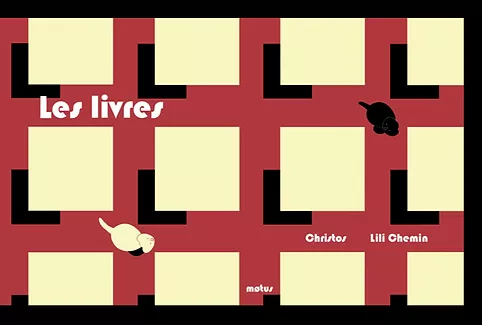 Picture Book
Age group: All age groups
Pages: 36
Format: 28,5 x 18,5 cm
Hardcover
RP: 13€
Books
Written by Christos
Illustrated by Chemin Lili
A kitten goes to the library for the first time. He is intrigued, but at first he doesn't quite see the interest in books. His mom, little by little, will help him discover how magical they really are.
A very pretty book… about books! With a magnificent graphic treatment.
Christos, musician and lyric writer, has published around thirty titles for children. In his books, he always looks to preserve the light-heartedness particular to childhood.
Lili Chemin has worked in diverse artistic domains and BOOKS is her first picture book. There will certainly be many others to follow, as she here demonstrates a command of invention and of talent.