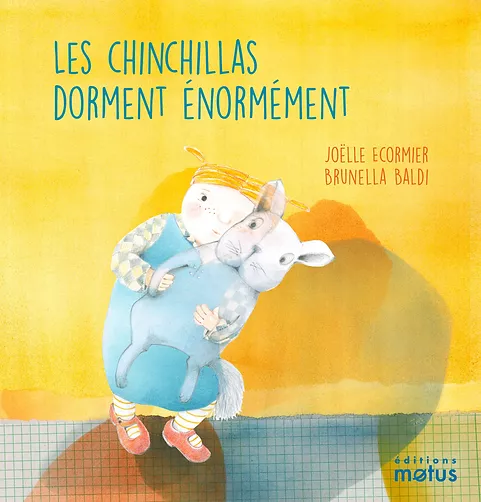 Picture Book
Age group: 5 and up
Pages: 48
Format: 24 x 25 cm
Hardcover
RP: 14€
Chinchillas Sleep a Lot
Written by Ecormier Joëlle
Illustrated by Baldi Brunella
ily-Rose knows well: chinchillas sleep a lot. A little at night, a lot during the day. Achille is no exception. He's a perfect chinchilla. Lily-Rose loves him, even when he's sleeping.
Little by little Lily-Rose understands that Achille, her white chinchilla, won't wake up. So she goes looking for another animal, "one that doesn't die". Thanks to this search and assisted by a merchant full of mischief, she gradually accepts the loss of her little companion, and, all the while remaining loyal to him, she will end up adopting Doris, a new beautiful grey-blue chinchilla…
Joëlle Ecormier and Brunella Baldi approach the theme of mourning with delicacy. Through small touchs full of humour and tenderness, the author accompanies the reader in the various steps to overcome grief and to find hope again, while the luminous colours and rich sketches by Brunella Baldi strengthen the gentleness of this picture book.