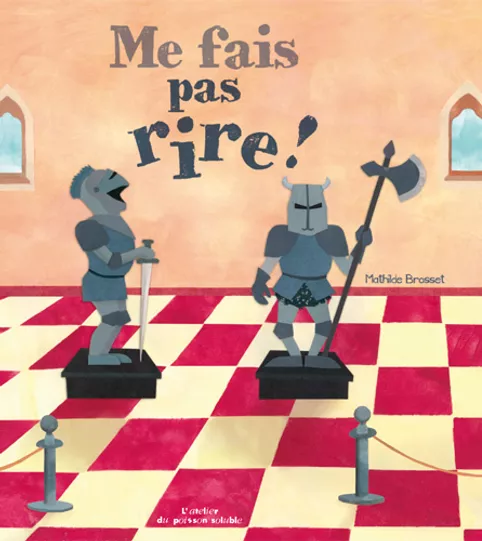 Board Book
Age group: 3 and up
Pages: 32
Format: 21 x 21 cm
RP: 15€
Don't make me lough!
Written by Brosset Mathilde
Illustrated by Brosset Mathilde
"Hey! Have you seen? There's a new one!"
"Hee hee hee… we're going to have a good laugh!"
An ordinary scene of mockery: Watch out if you don't follow fashion trends… even among armours in the museum!