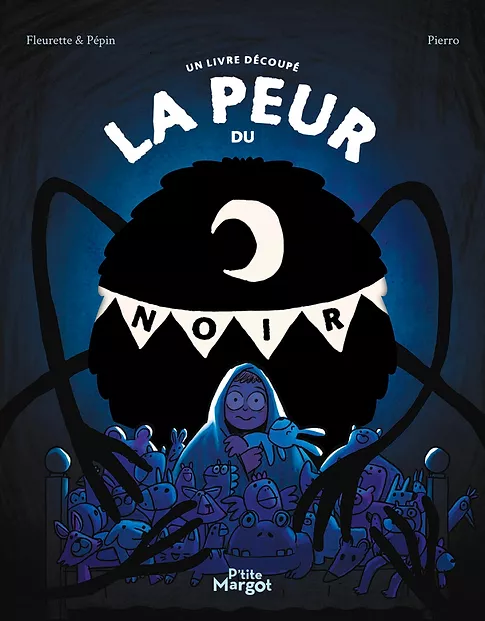 Fear of the Dark
Written by

Fleurette


Illustrated by

Pépin
Picture Book
Age group: 3 and up
Pages: 24
Format: 18,3 x 23 cm
Hardcover
RP: 14,90 €
After The Ocean of Emotions, Fleurette and Seedling explore another major aspect of childhood: fear of the dark.
A series of cut-outs makes a monster seem to grow bigger and bigger as it draws near. But it's no monster—just a silhouette made up of shapes that are revealed on the final page. Getting there is like turning the lights on: suddenly, readers will see that what they mistook for a monster was actually various objects from around the bedroom. For in the dark, children can lose their bearings, and then their imaginations take the upper hand, causing them to "see" all sorts of terrifying things.
This book, with its striking and original design, helps children and their parents understand why the dark can be scary, and see their bedrooms as a reassuring, comforting environment, even at night.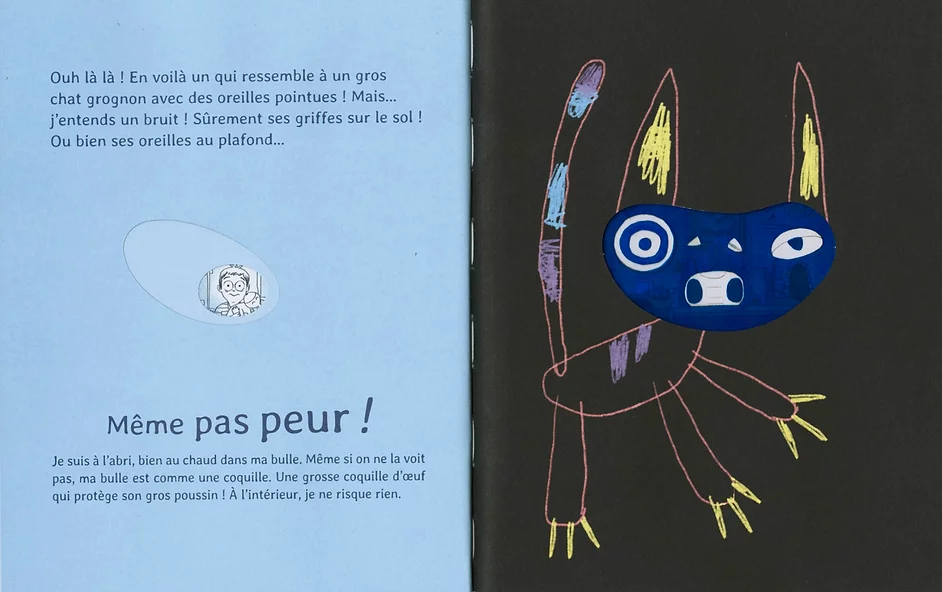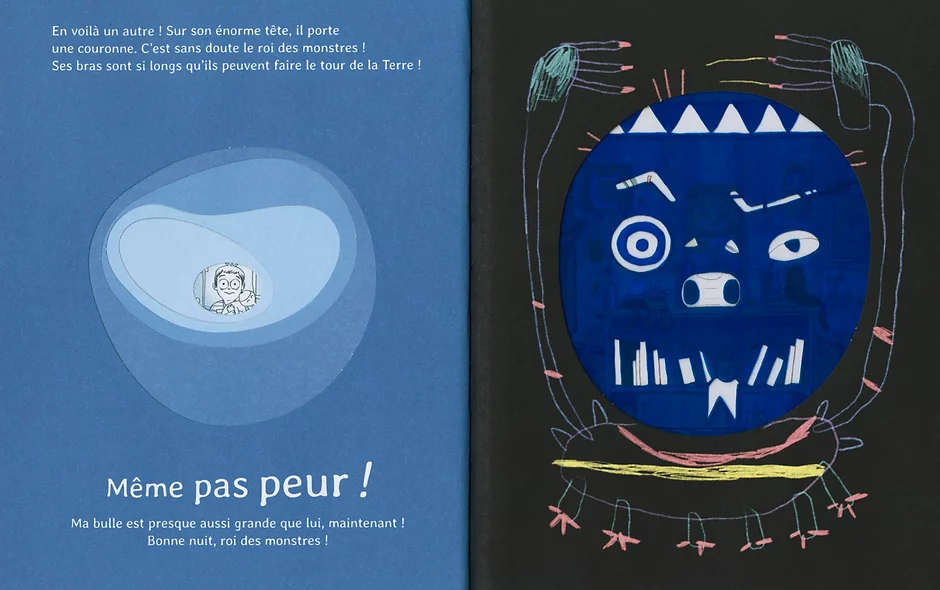 ---
---