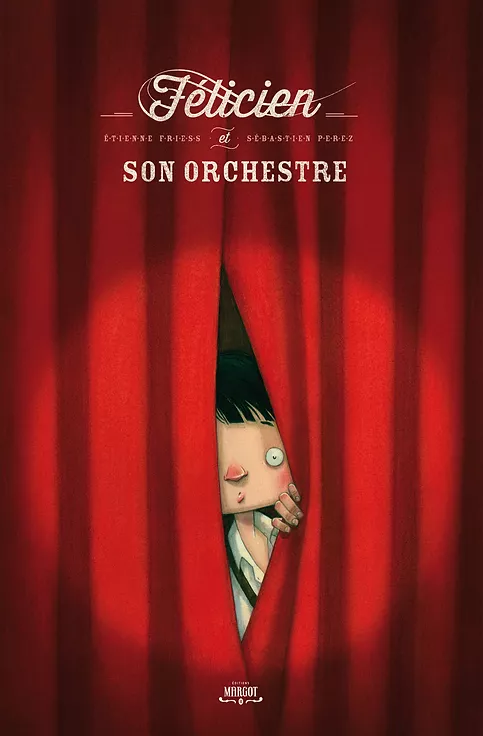 Picture Book
Age group: 6 and up
Pages: 40
Format: 36 x 25 cm
Hardcover
RP: 19,90 €
Félicien and His Orchestra
Written by Friess Étienne
Illustrated by Perez Sébastien
Shortly after his birth, the family orchestra disbanded. What's more, ties had been cut, and Félicien couldn't really understand why.
"Why do we never see anyone in the family anymore?", the boy would ask each time his birthday arrived and at every Christmas.
To which he was told that it wasn't his business to know.
However today, all of that will change!