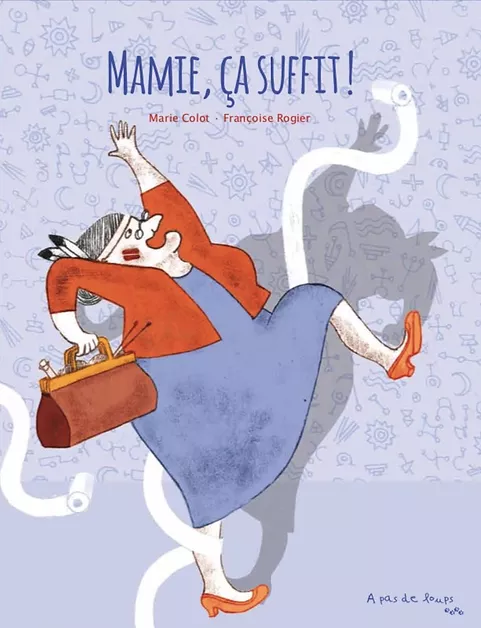 Grandma, that's enough!
Written by

Colot Marie


Illustrated by

Rogier Françoise
Picture Book
Age group: 4 and up
Pages: 40
Format: 23 x 29 cm
Hardcover
RP: 15,50 €
My parents are out tonight. And I don't like it one little bit because when they're not here, Grandma comes to look after me. And even if I keep my eye on her she stills gets up to mischief! And it's always me who pays the price.
The quirky story of a troublemaking grandmother like no other … and her baffled and bewildered grandson.
A teacher by training, in 2012 Marie Colot published her first novel, which was nominated for several young readers' awards. Since then, she has been writing with renewed pleasure for adolescents and young people. Notably, Alice Jeunesse has published her books En toutes lettres and Dans de beaux draps. She lives in Belgium.
Françoise Rogier studied Graphic Communication studies at ENSAV, La Cambre. As an author-illustrator, A pas de loups published her Les contes de A à Z, Un tour de cochon (nominated for the the 2016 Versele prize), Rose cochon, Picoti… Tous parties? and La bonne place. She lives in Brussels.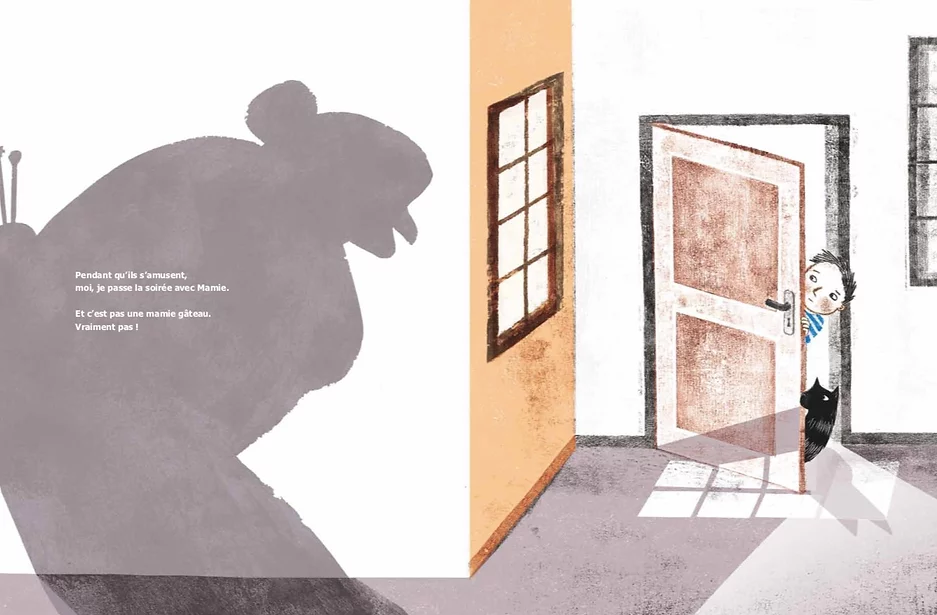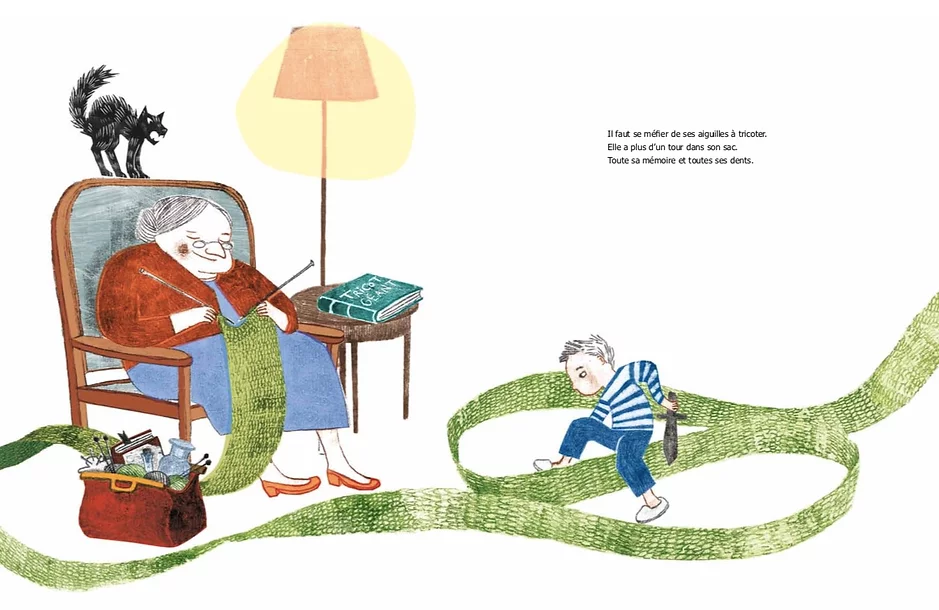 ---
---
From the same illustrator