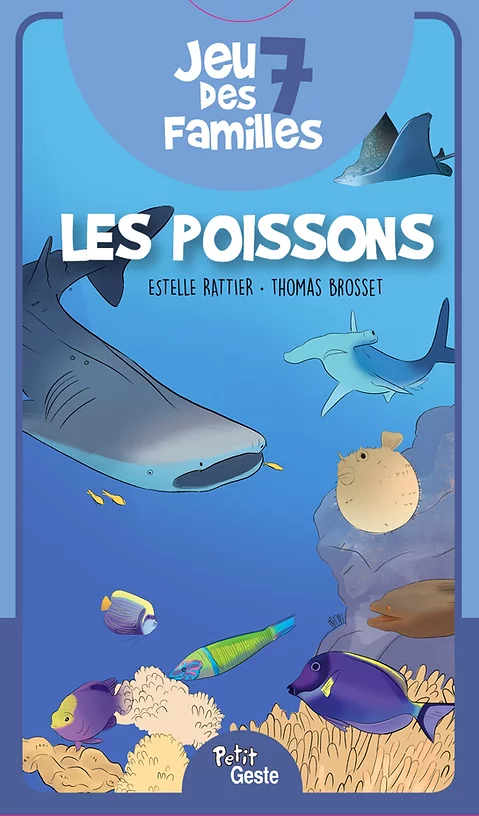 Happy Families – Fish
Written by

Brosset Thomas


Illustrated by

Rattier Estelle
Game
Happy Families
Age group: 3 and up
Format: 7 x 12 cm
RP: 9,90 euros
FIND OUT ALL ABOUT FISH IN A FUN WAY BY PLAYING HAPPY FAMILIES!
​
Great white sharks don't eat humans, clownfish don't have big red noses, zebrafish do have stripes, hammerhead sharks don't hammer anything—they bite!
​
Thomas Brosset
Born in 1954 in the western French town of Thouars (Deux-Sèvres) between Nantes and the Loire Valley, Thomas Brosset spent forty years as a reporter for the daily paper Sud Ouest in Les Landes, Dordogne, Gironde, and Charente-Maritime, where he specialized in nature and environment. Now retired, he divides his time between his two passions: bird photography and writing about La Rochelle, the town where he lives.
Estelle Ratier
Freelance illustrator and graphic designer Estelle Rattier was raised in Touraine and moved to Nantes, where she now lives, to study illustration at the École Pivaut. She broke in working on several picture books for children's publishers but also school textbooks. Recently, she worked for Éditions Geste by illustrating several decks of Happy Families.
---
---