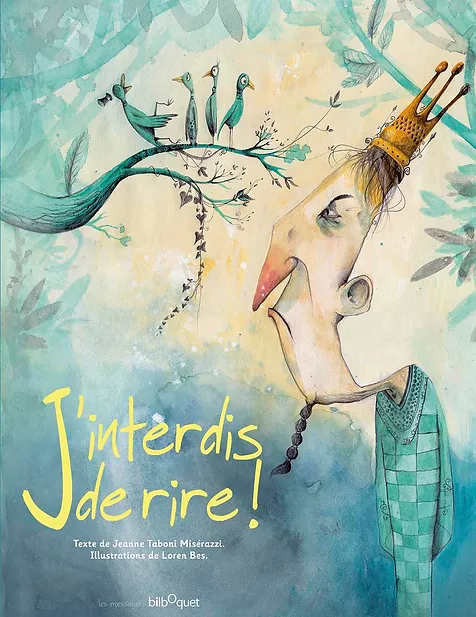 No More Laughter!
Written by

Taboni Misérazzi Jeanne


Illustrated by

Bes Loren
Picture Book
Age group: 5 and up
Pages: 40
Format: 24 x 32 cm
Hardcover
RP: 14,50€
The news broke on a Sunday.
The guards were sent all over the Duchy.
They yelled and proclaimed that from now on, laughter was forbidden.
And if, one day, a king created an absurd law? Would it really be possible to outlaw laughter?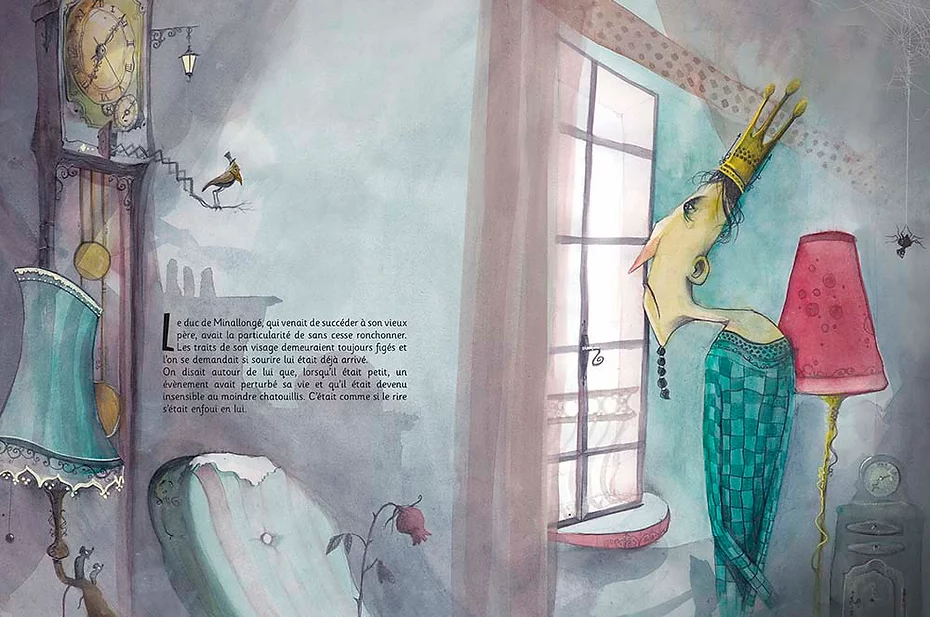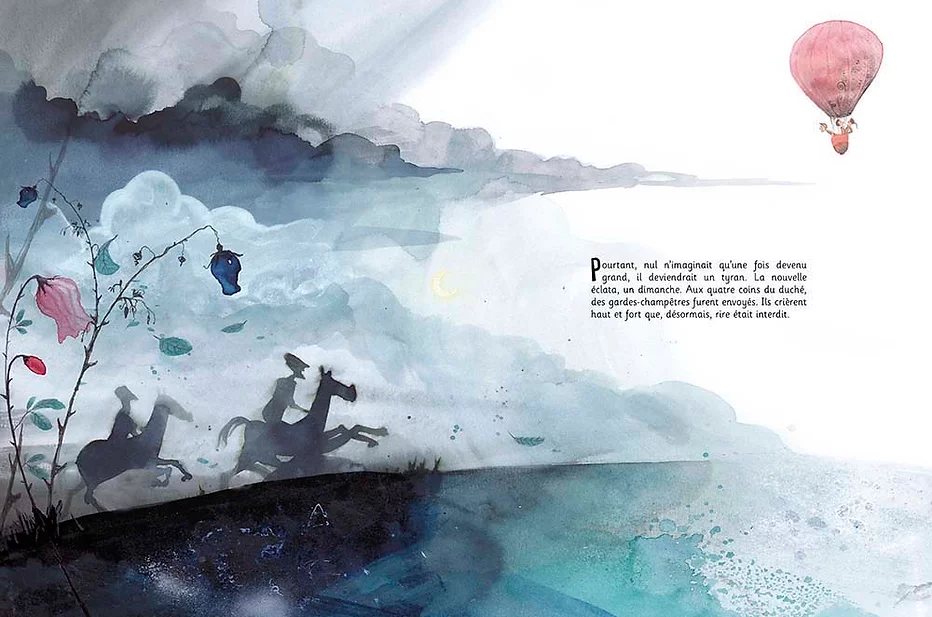 ---
---