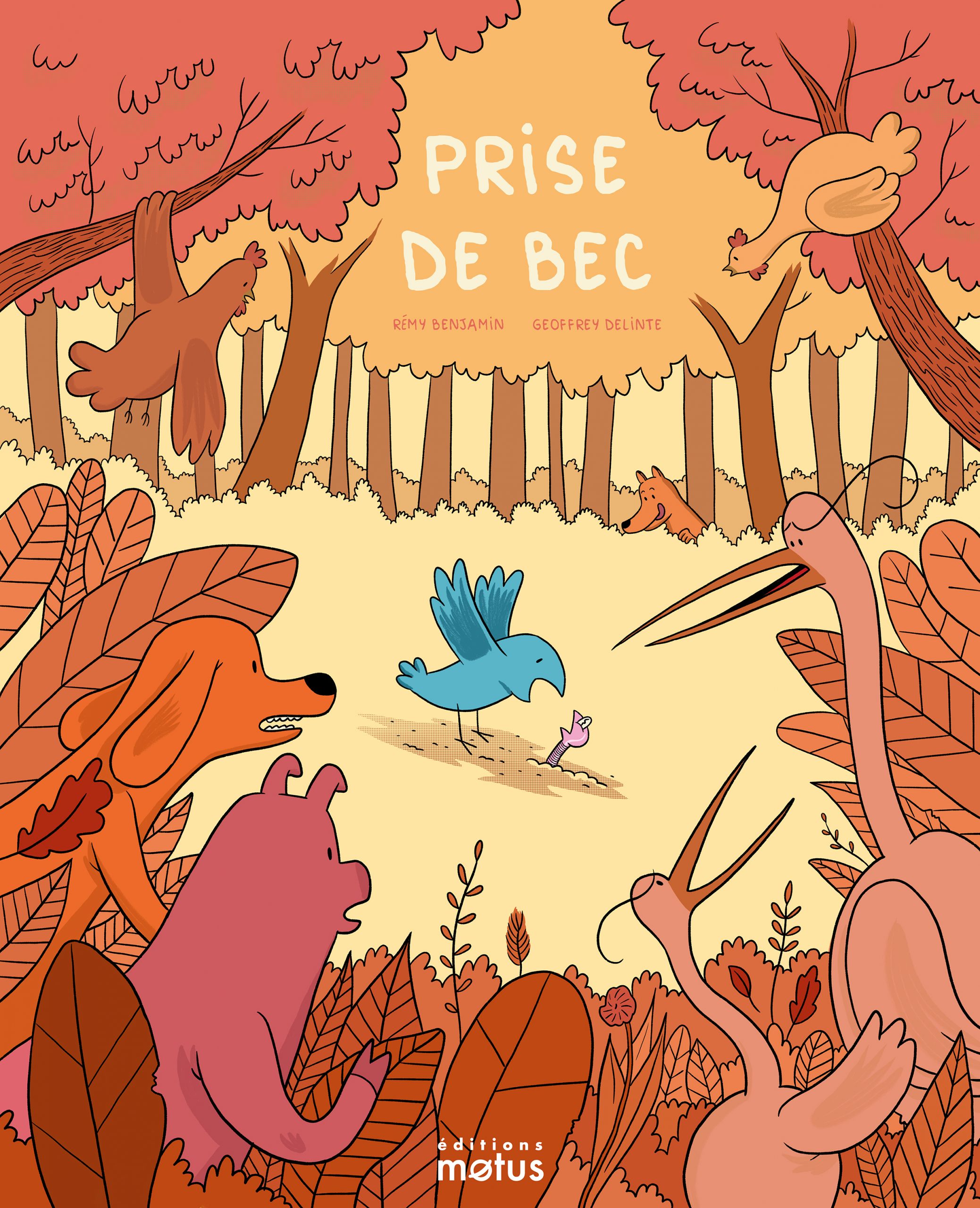 The Kerfuffle
Written by

Benjamin Rémi


Illustrated by

Delinte Geoffrey
Comic Book
Age group: 8 and up
Pages: 52
Format: 20,5 x 25,5 cm
Hardcover
RP: 14.90 euros
The Kerfuffle is a comic for readers ages 8 – 12 from the Belgian artist duo Rémy Benjamin and Geoffrey Delinte. With humor, whimsy, and a hint of mischief, this book gently questions the society we live in. The talking animals that populate its pages—a white-collar pig, an activist goat, a conservative egret, a pair of feminist hens, and a stoic crow—share their opinions on issues of health, the environment, and family. This well-conceived world, highly detailed and shimmeringly colored, will make young readers laugh and foster an interest in the world around them, encouraging them to ask questions and sharpening their critical thinking skills.
Rémy Benjamin is an illustrator, comics writer, and colorist. In 2016, he founded the micropress Kaput with Geoffrey Delinte and Valfret. In 2019, he was the colorist for Do­minos, with Abdel de Bruxelles and Théa Rojzman from Éditions Fluide Glacial.
Geoffrey Delinte studied comics in Tournai before founding the micropress Kaput in 2016 with Rémy Benjamin and Valfret. In 2020, he published his first picture book with La Pastèque, La grande métamorphose de Théo [Theo's Great Transformation], written by Marzena Sowa.