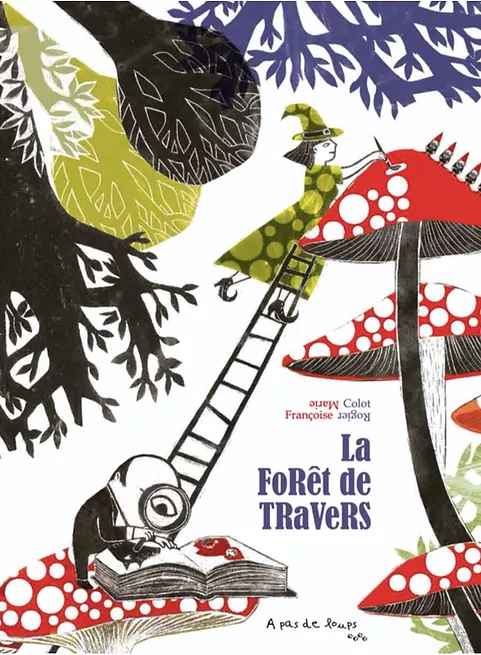 The Upside down Forest
Written by

Colot Marie


Illustrated by

Rogier Françoise
Picture Book
Age group: 4 and up
Pages: 40
Format: 23 x 30 cm
Hardcover
RP: 16 €
There was once a forest where everything was upside down. The stories we all know were turned around.
In these ancient woods, Sleeping Beauty was always awake, the hunter and the wolf were partners in crime and the three little pigs were terribly skinny.
Everyone lived in perfect harmony, until one day, the inspector of perfect stories showed up with his gang of perfection agents to clean up all the mistakes…
Trained as a teacher, Marie Colot published her first novel in 2012 which was shortlisted for several young adult fiction prizes. She continues to write for teens and younger audiences. Mamie, ça suffit was her first children's book. She lives in Belgium.
​Françoise Rogier studied graphic design at ENSAV in la Cambre. She is an author and illustrator and has published Les contes de A à Z, Un tour de cochons (shortlisted for the Versele prize 2016), Rose cochon, Picoti… Tous partis?, La bonne place and Mamie ça suffit published by A pas de loups. She lives in Brussels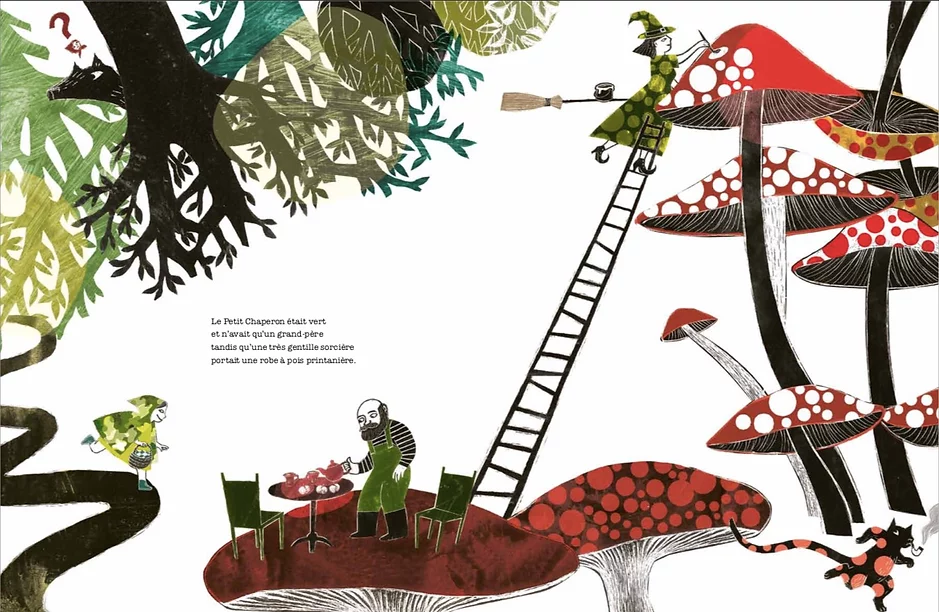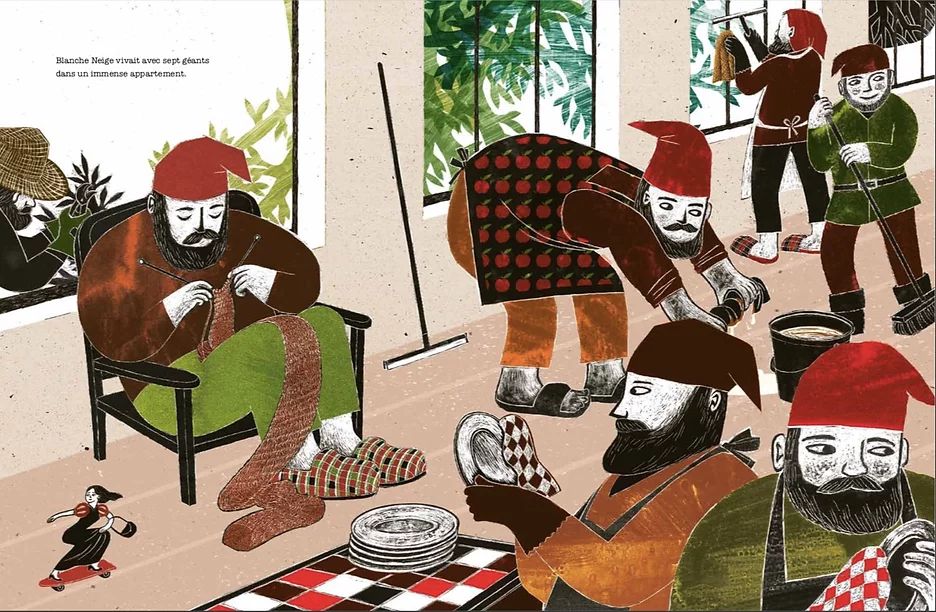 ---
---
From the same illustrator