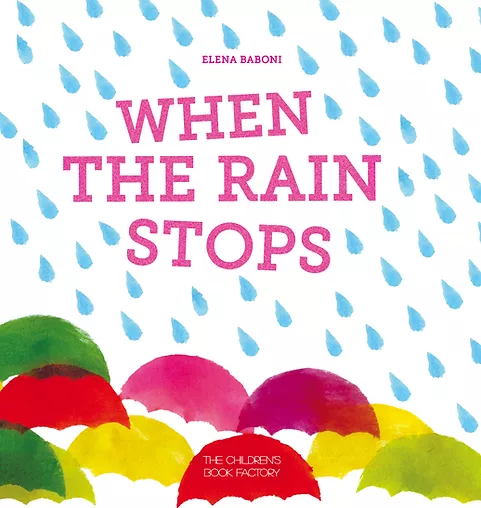 Board Book
Age group: 1 and up
Pages: 24
Format: 20 x 20 cm
When the rain stops
Written by Baboni Elena
Illustrated by Baboni Elena
To use this book you will need – a passionate reader, two hands with moving fingers and thumbs, a nose to sniff, a mouth to speak, a pillow, a sharp eye, some smart moves, a head to think, imagination and dreams. Have fun!
Themes: imagination, observation, movement, time
It's incredible to see how a boring rainy day can turn into an adventure discovering colors and smells, through a rainbow and a flowery field, flying between fireworks and clouds, until the moment the house appears, the bedroom, and then the bed, warm and comfortable.
While reading, the child is invited to play through body movements, moving ahead in the story with fantasy.