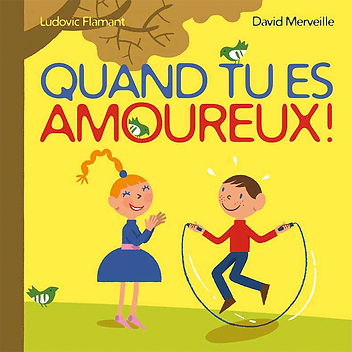 Picture Book
Age group: 5 and up
Pages: 32
Format: 20 x 20 cm
RP: 9 €
When you are in love!
Written by Flamant Ludovic
Illustrated by Merveille David
You sometimes do funny things , when you are in love…
Follow the adventures of a little boy ready to do anything to please a mischievous young girl.
A series of funny situations drawn by the talented David Merveille.