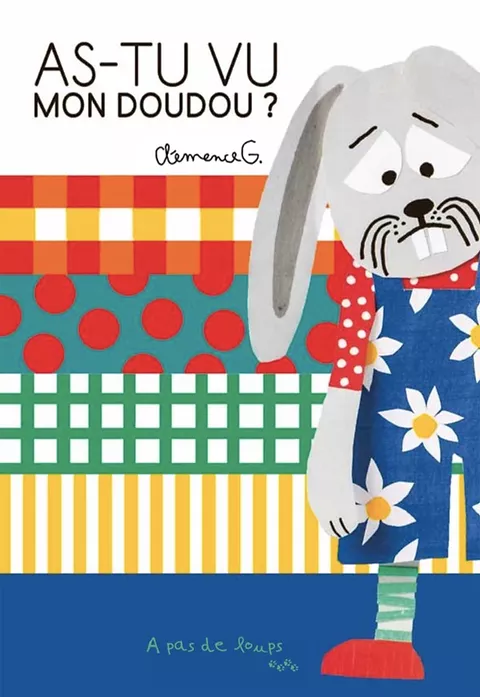 Board Book
Age group: 1 and up
Pages: 12
Format: 15 x 22 cm
RP: 12€
Where is my blanket?
Written by Clémence G.
Illustrated by Clémence G.
"I've lost my blanket", the little bunny mopes.
Right away, his friends gather to help him find his blanket back. Is it this checkered one? No? What about this spotted one? "NAH, NAH, NAH" replies the bunny. Where did my blanket go?

This cardboard picture book is full of humour and colours
and will surely remind little ones and their parents of a few memories.