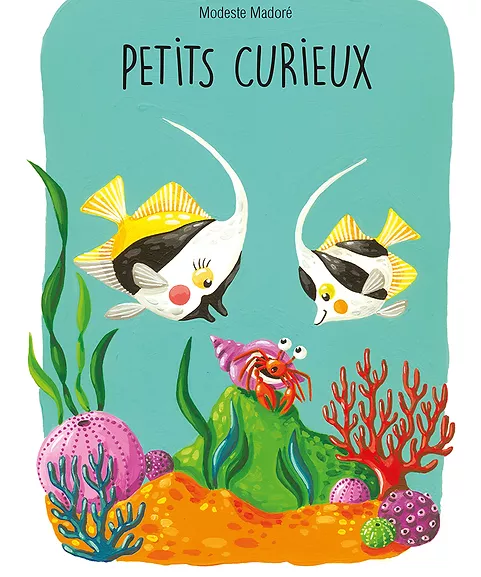 A Curious Duo
Ecrit et illustré par

Madoré Modeste
Picture Book
Age group: 3 and up
Pages: 36
Format: 19,5 x 27,5 cm
Hardcover
RP: 14 €
"Who is Mimosa?" wonder two little pennant coralfish living in the lagoon. Their mother's mysterious guest has piqued their curiosity.
Carried away by their imaginations, they go on to surf a wave of questions… But the answer is far more surprising than they could ever have imagined!
Themes: biodiversity – nature – difference – tolerance
In this new entry from the same series as A Shy Bird, Modeste Madoré turns to exploring the ocean with a story in praise of tolerance and difference, where curiosity and imagination reign supreme.
This picture book is a deep dive into the dazzlingly colorful world of the Indian Ocean and its fish.
Bonus: over the course of the story, young readers will learn to identify reef-dwelling fish. A two-page spread with all the featured species awaits at the end of the book.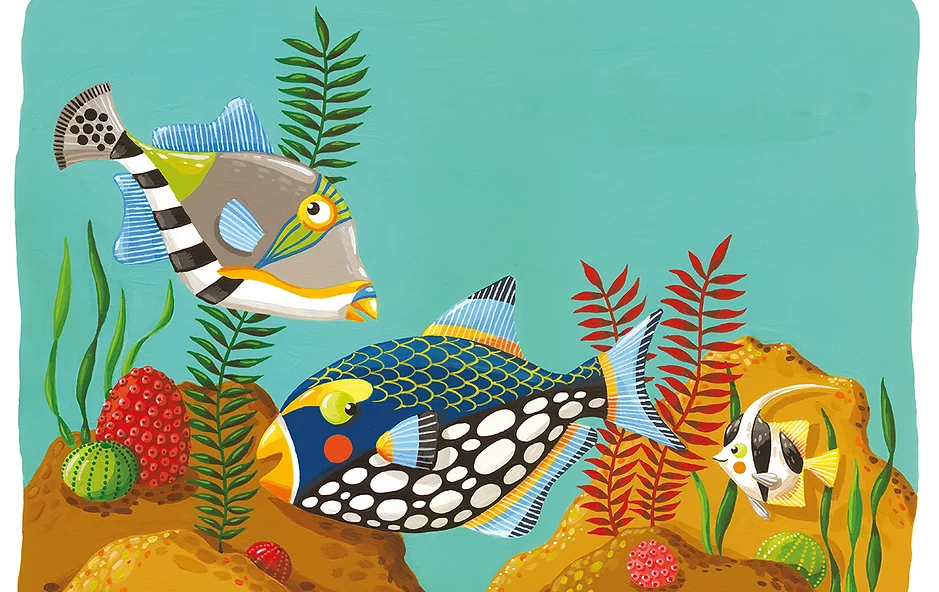 ---
---