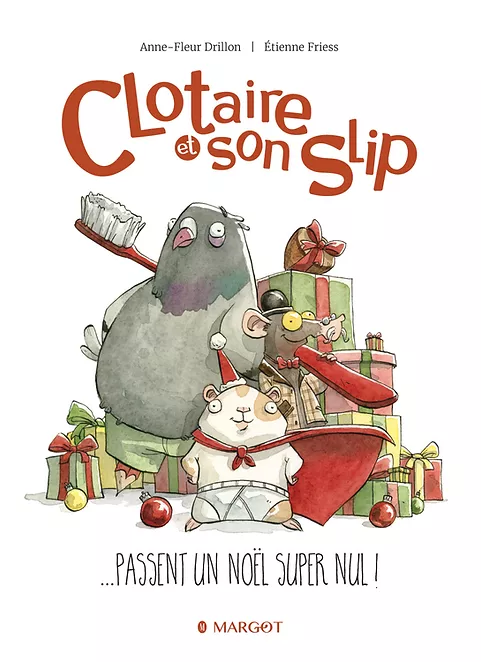 Novel with illustrations
Age group: 6 and up
Pages: 48
Format: 22 x 16 cm
RP: 9.90 €
Clotaire and his Underpants, a Lame Christmas
Written by Drillon Anne-Fleur
Illustrated by Friess Étienne
Clotaire is a superhero hamster. This evening, he is happy: it's Christmas; his very first Christmas! It promises to be spectacular! He hadn't been counting on François, his friend the pigeon, who embarks Clotaire on a mission of the highest importance: to find his shorts that have mysteriously disappeared!
This search will lead them into a big store specialized in shorts and hazelnuts, but also to the heart of the sewers, into the den of the Disgusting Rats and onto the rooves of Paris. On the way, they will cross pathes with colourful characters: Sir MacIntoch, a dandy rat, his crocodile, Emmy, who brushes his teeth three times a day, an astigmatic cat…
There will be no lack of suspense and thrilling adventures for our two heroes in search of the lost shorts!