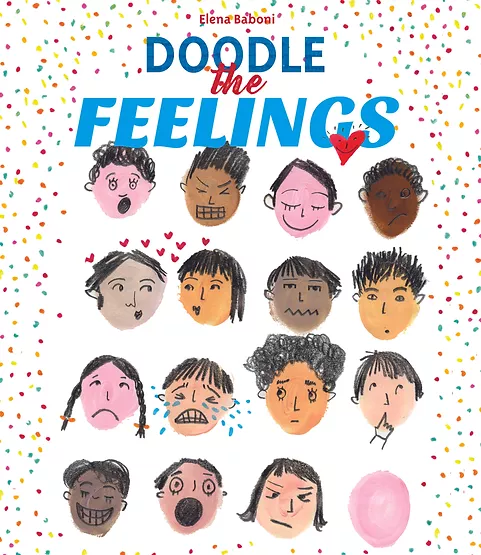 Activity Book
Age group: 3 and up
Pages: 96
Format: 21 x 24,5 cm
Doodle your feelings
Written by Baboni Elena
Illustrated by Baboni Elena
THEMES:
feelings, points, lines, shapes, drawing, colouring, pre-graphism, imagination, fun.

Can we record, describe and understand feelings through doodling and drawing? Thanks to this book it becomes possible, in a very amusing way!
At once a sketch book, personal diary and activity book. Sketch, write and draw, to express and represent your feelings. For younger ones, helped by their parents, this becomes an excellent exercise in pre-graphism.