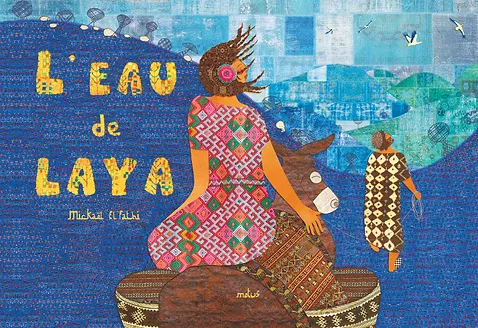 Picture Book
Age group: 6 and up
Pages: 44
Format: 28 x 19 cm
Hardcover
RP: 13 €
Laya's Water
Written by El Fathi Mickaël
Illustrated by El Fathi Mickaël
Michaël El Fathi has illustrated his text with fabrics.
Two potters, living on a hill without water, suddenly find magical clay, allowing them to make their dreams come true.
LAYA'S WATER, a wonderful story with as much humour as tenderness, makes a beautiful tribute to creation, in every sense of the word.
LAYA'S WATER is Michael El Fathi's second book, published after the wonderful picture book Mo-Mo, hailed by reviewers as a true revelation.