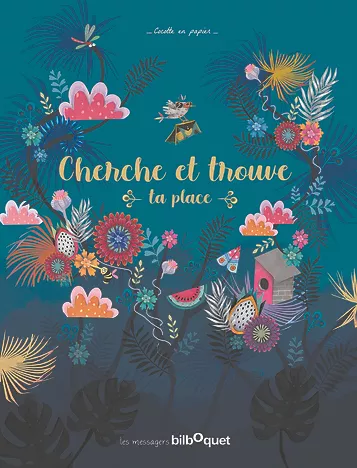 Picture Book
Age group: 5 and up
Pages: 32
Format: 24 x 32 cm
Hardcover
RP: 14,50€
Look for Your Place and Find it!
Written by Cocotte en papier
Illustrated by Cocotte en papier
A little bird flies from tree to tree, looking for a home. He meets all sorts of other birds, but none seem to want to take him in… A quest in the form of a puzzle book, that hops from branch to branch, around the themes of diversity, acceptance and environmental awareness!