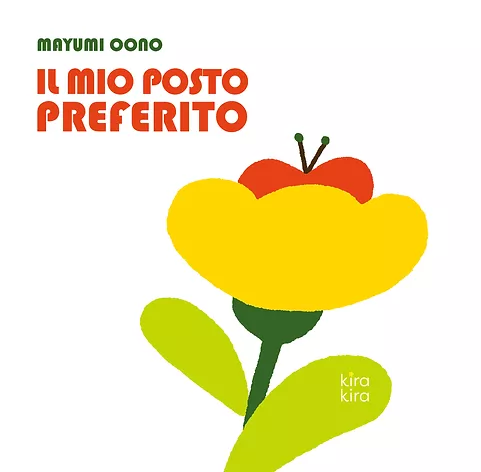 My favorite place
Ecrit par

Oono Mayumi


Illustré par

Oono Mayumi
Picture Book
Age group: 1 and up
Pages: 40
Format: 20 x 20 cm
Hardcover
RP: 13 €
A calm prairie where a gentle breeze blows. An enormous sky, a field of flowers, a dense forest, a friend's house. The protagonist of this story, a little butterfly, will discover at the end of his voyage that his favorite place in the world is his own home. It's important to open our eyes to new places, to go off to discover what we don't yet know, but the most important places are those that we keep coming back to.
Mayumi Oono's simple, eye catching illustrations allow little ones to have fun recognising shapes, finding objects and discovering unexpected similarities.
​Mayumi Oono
Mayumi Oono was born in Tokyo in 1975 and studied illustration and fashion at art school. She worked as a magazine editor and designer for a Japanese publishing house.
She then became a freelance illustrator, creating illustrations for advertisements, books, magazines and textiles. She was chosen for the Bologne children's book fair in 2017 and collaborated with Pitti Bimbo from 2017 to 2018.
Her book Il Canto di Natale is available from EL editions in Italy and two of her picture books have been published in Japan.