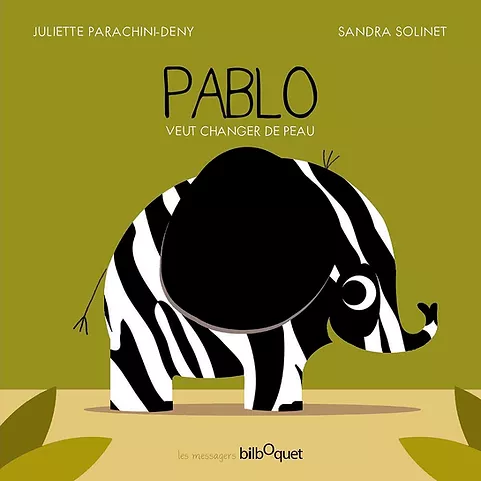 Picture Book
Age group: 3 and up
Pages: 32
Format: 21 x 21 cm
Hardcover
RP: 12,50 €
Pablo Wants to Change His Skin
Written by Parachini-Deny Juliette
Illustrated by Solinet Sandra
Today, Pablo doesn't like the way he looks!
He wants to change skin.
With help and guidance from his friend the bird, Pablo searches for which skin would suit him best. But, ultimately, who cares about the color, the most important thing is to be loved for who we are!