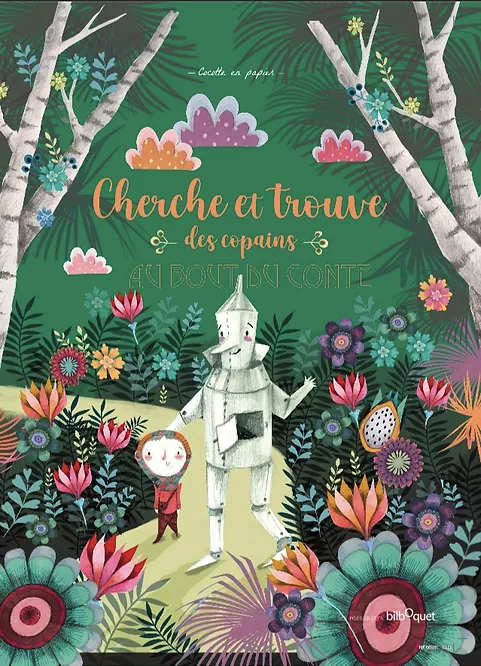 Picture Book
Age group: 5 and up
Pages: 32
Format: 24 x 32 cm
Hardcover
RP: 12,50€
Seek and find friends! – At Story's End
Written by Cocotte en papier
Illustrated by Cocotte en papier
Keys:
Follow a merry band as it grows over the course of these tales, finally learning that the most important things in the world are our friends, who believe in us and truly love us.
Themes:
We're all looking for something or someone as we go through life, but the road feels a little less lonely in the company of friends and love. Ready, set… seek and find!
A series that invites readers to lose themselves in the lush illustrations, without ever losing sight of what makes a good story: a quest, a journey, and a beautiful love story!