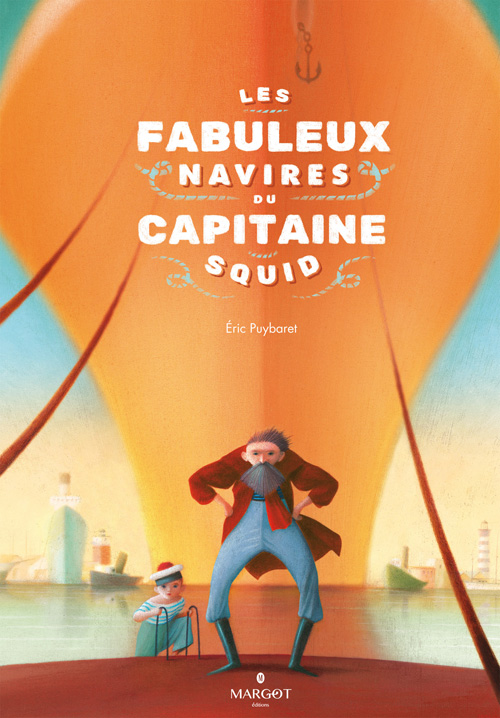 Picture Book
Age group: 6 and up
Pages: 48
Format: 24,2 x 35,5 cm
Hardcover
RP: 19,90 euros
The Fabulous Ship of Captain Squid
Written by Puybaret Eric
Illustrated by Puybaret Eric
A captain, having arrived to the end of his journey, tells his story… The sea is his life! How numerous the ships he's sailed are! When he was simply a sailor, he worked on many boats, each one more fabulous than the others… just like their captains! Captain Exocet, for example, a dreamer, extravagant, always with his head in the clouds and a lover of gliding above the whales.

Fats ones, frail ones, restless ones, quiet ones… all of them different but carried by the same dream: to find the most fabulous boat of all!

« My boat is marvelous, but I dream of a ship a thousand times more beautiful and I know it exists. It is out there somewhere, hooked to a to a reef, and there life is sweet and they sing night and day ».
This book plunges us into the memories of captain Grizou. Each portrait of the ships that crossed their path – and their captains – is an ode, all in poetry and fantasy, to reverie and traveling.