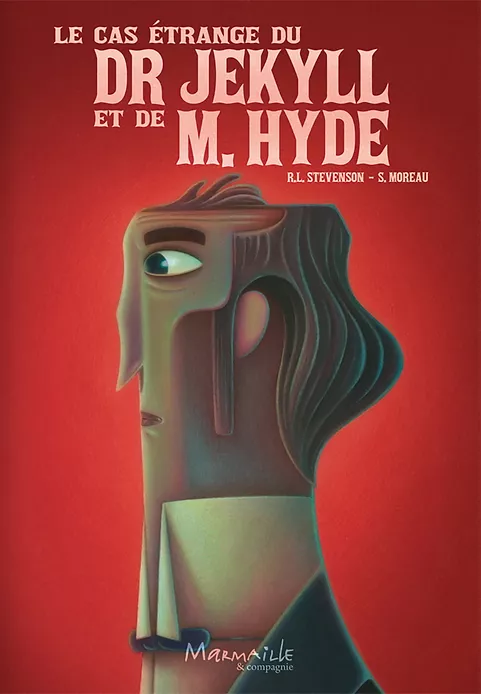 Novel with illustrations
Age group: 8 and up
Pages: 70
Format: 25 x 36 cm
Hardcover
RP: 20 €
The strange case of Dr. Jekyll and Mr. Hyde
Written by Stevenson R.L.
Illustrated by Moreau Simon
Doctor Jekyll, a philanthropist obsessed with his double personality, develops a drug in order to separate his good side from his bad one. It is the latter that, night after night, will finally get the upper hand and transform him into Mr. Hyde.
Gabriel John Utterson investigates the strange link between Edward Hyde and the doctor Henry Jekyll.
Here is the adaptation in large picture book format of the famous novella written by Robert Louis Stevenson and published in 1886.