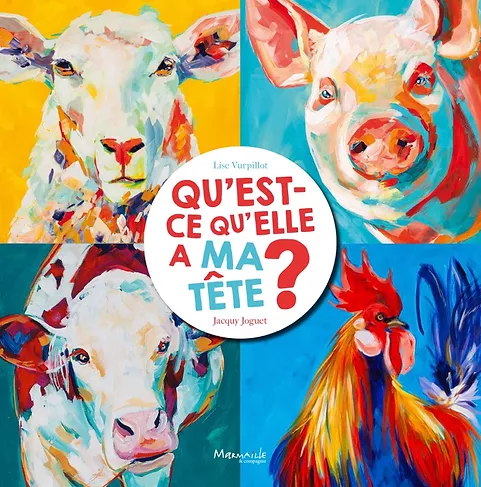 Picture Book
Age group: 5 and up
Pages: 48
Format: 30 x 30 cm
Hardcover
RP: 13,50 €
What Has My Head Got?
Written by Joguet Jacquy
Illustrated by Vurpillot Lise
This picture book has been conceived as a gallery of portraits.
Stars? Farm and forest animals!
Artist/painter Lise Vurpillot delivers her most beautiful works for this book. Dynamic, audacious and sensitive.
Each portrait is accompanied by a poem by Jacky Joguet.
A precious book to familiarise young readers with painting through a gallery of portraits of the characters they adore: animals!