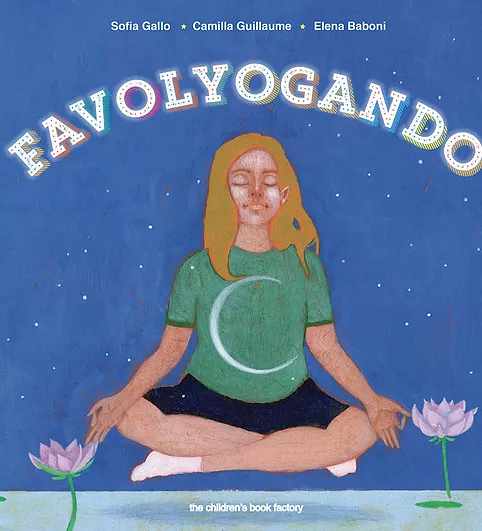 Activity Book
Age group: 3 and up
Pages: 32
Format: 23 x 23 cm
Yogadventures
Written by Gallo Sofia , Guillaume Camilla
Illustrated by Baboni Elena
kit: 23,5 cm x 23,5 cm box, 24 cards with the positions of yoga, a soft-bound book.
book: soft-bound, 32 pages, 23 cm × 23 cm.
cards: 26 cardboard cards, with an illustration on one side and a description of the position on the other.
A gift-set made up of a book of four original stories that use common names taken from yoga positions to develop the story (the boat, the bridge, the frog, the mountain…) and of 24 cards of positions with drawings and descriptions of the movements to follow in order to play, invent and feel good thanks to yoga, starting from childhood.
Yogaventures is more than a gallery of the numerous existing yoga positions. It is rather a veritable tool designed to help do yoga correctly, while having fun. The positions are presented in a logical order, whether it be throughout the book or within each of the four stories.
Why a book about yoga for children? Because yoga, which means unity, balance of the body and the spirit, is a very ancient art of living: the earlier we familiarise ourselves with its practice, the greater the benefits are. What's more, practising yoga is easy and devoid of any form of competition and excessive physical effort. The cards are an excellent way of inventing news modes of playing, between story and yoga.