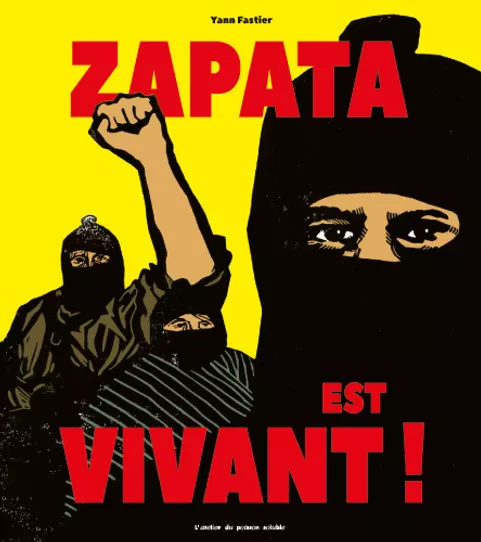 Picture Book
Age group: 15 and up
Pages: 40
Format: 24 x 27 cm
Hardcover
RP: 16 €
Zapata is Alive!
Written by Fastier Yann
Illustrated by Fastier Yann
They killed Zapata.
But Zapata isn't dead.
Zapata is alive.
Following his project of presenting historical figures of integrity to young readers, Yann Fastier offers us a graphic and nearly mythological evocation of this revolutionary Mexican.
Rather than getting bogged down with the twists and turns of the tale of the Mexican Revolution, he chooses to conjure up, through a series of linoleum engravings inspired by the engraver José Guadalupe Posada, the immanent posterity of the figure of Zapata in his struggles, notably that of his well-named « zapatistas » today.
The final historical section of the book documents his aims.