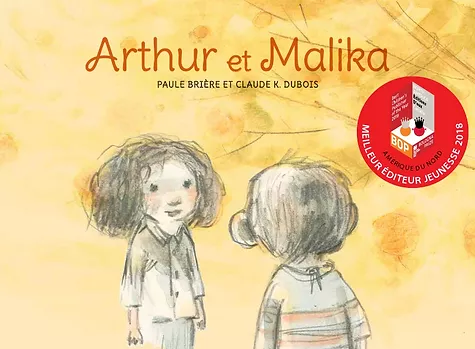 Arthur and Malika
Written by

Brière Paul


Illustrated by

K. Dubois Claude
Picture Book
Age group: 2 and up
Pages: 24
Format: 17,75 x 17,75 cm
Hardcover
RP: CAN $19,95
Yesterday, Arthur saw the war on TV. Yesterday, Malika and her family left their home. And if … If … If Life made them meet? A text of urgent relevance, illustrated with talent by Claude K. Dubois.
​Themes: empathy, refugees, immigration, harassment
​The author:
After studying social sciences and a few years teaching in anthropology, Paule Brière turned to journalism and then to children's literature.
​The illustrator:
For more than 20 years, Belgian illustrator Claude K Dubois has received numerous honours and prizes for her tender water colour illustrations.


---