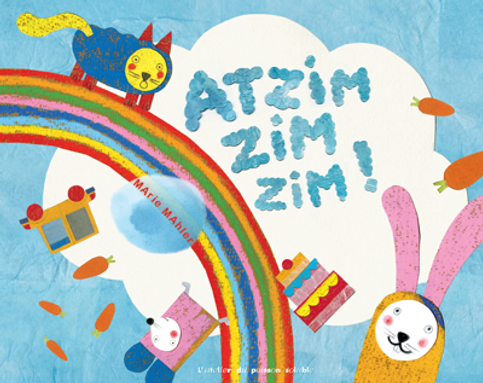 Atzim Zim Zim!
Writtern and illustrated by

Mahler Marie
Silent Book
Age group: 1 and up
Pages: 36
Format: 24,6 x 18,5 cm
Hardcover
RP: 13,50 €
A picture book (almost) without texts.
A cloud is stealing houses and vehicles belonging to animals… So they decide to run after it.