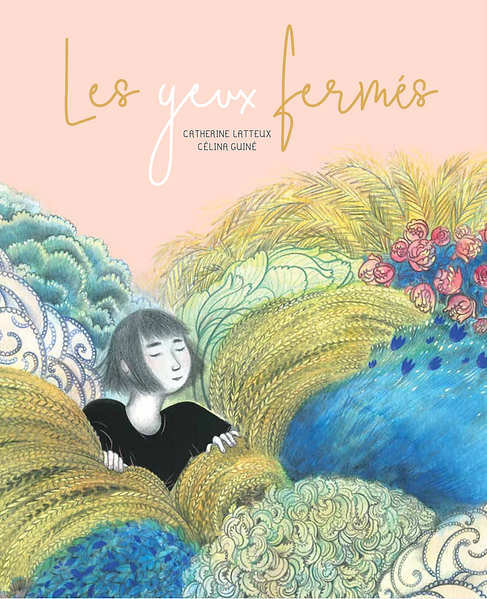 Picture Book
Age group: 3 and up
Pages: 32
Format: 22 x 27 cm
Hardcover
RP: CAN $ 18,95
Eyes Closed
Written by Latteux Cathrine
Illustrated by Guiné Céline
Moe plays music for his friend. In the middle of a silence, the little girls gets up. -What are you doing, Lily?
But Lily has already stopped listening. She disappears at the end of the path…
A text full of poetry, a surprising ending that changes our understanding of the story and that provides another angle to your re-reading.
​Themes: blindness, nature, poetry
​The Author:
A teacher for fifteen years, Cathrine Latteux now makes use of pencils to offer picture books and novels for children. At times with humour, other times with poetry, she writes to make us laugh or think, but also simply to offer the pleasure of reading.
She regularly animates meetings and writing workshops for children and young adolescents in order to share her approach to creation, to give them tools so that each one of them is able to take up the challenge of writing.
She is the author of around forty picture books and short novels.
​The Illustrator:
Célina Guiné was born in December 1988 in Saint-Nazaire, France. After spending her childhood at the edge of the ocean, she studied plastic arts at the Université Paris 1 Panthéon Sorbonne, then illustration at the Graphic Research School of Brussels. She set up in Nantes in 2013 and currently lives there.
Today, as an illustrator and plastic artist, she explores drawn worlds, going beyond graphic fields, combining poetry, narration and existential questions.