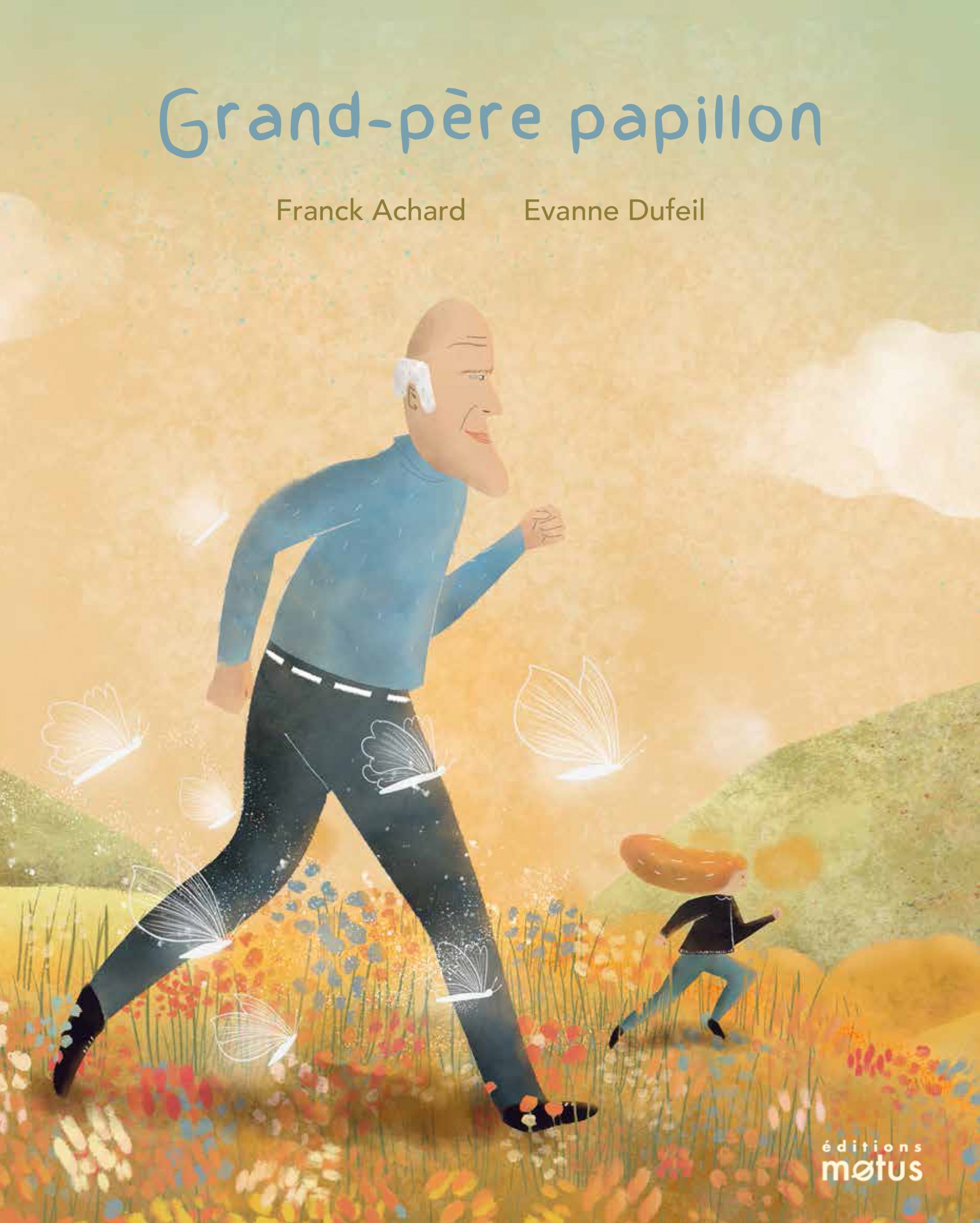 Grandfather Butterfly
Written by

Achard Franck


Illustrated by

Dufeil Evanne
Picture Book
Age group: 6 and up
Pages: 36
Format: 20,5 x 29 cm
Hardcover
RP: 14 euros
This picture book tenderly addresses the ties between generations and memory loss. A little girl tells the story of her grandfather, a butterfly collector. One day, she pulls out a pin tacking one of these colorful insects to its backing and frees it. And just like that butterfly, her grandfather's memories fly away. The young narrator asks herself where his words and memories have gone and sets out to seek them. But soon she, too, is freed: of doubt, and of her questions by the still-intact smile and wonder of her beloved partner-in-crime. With hopefulness and poetry, Franck Achard speaks of what is lost and what lives on. Evanne Dufeil's sweet, inventive illustrations provide magnificent accompaniment to his words.
A beautiful picture book for sharing with loved ones young and old alike.
​Franck Achard was born in Caen in 1974. After trying his hand at playwriting, short stories, and novels, he returned to his first love, poetry, which informs all his writing. Grandfather Butterfly is his first picture book.
Born in 1981 on Réunion Island, Evanne Dufeil has poetically explored the fields of music, videos, and writing, but illustration remains his favorite. Grandfather Butterfly is his first picture book.