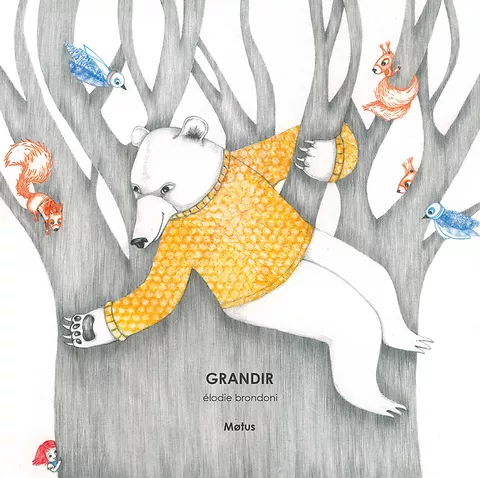 Growing up
Written by

Brondoni Élodie


Illustrated by

Brondoni Élodie
Picture Book
Age group: 3 and up
Pages: 16
Format: 18,5 x 18,5 cm
RP: 13€
"This morning everything seems huge and super scary. There's a trembling in your heart … "
GROWING UP is scary, it's dangerous. Everything is unknown to us and seems immense. But when you take the time to listen to your heart and find friends along the way, then GROWING UP becomes the greatest of adventures … Elodie Brondoni invites children to find the courage to overcome their fears and knock down barriers.
Elodie Brondoni is a graphic designer and illustrator. Her experience in the world of books and publishing inspired her to take an interest in the book as an object, often questioning choice and form of the container. She has previously published Un loup à l'école (SEDRAP editions), Le vilain petit canard (Formulette Production) and La légende de Saint-Nicolas (Le Ballon Éditions).
The author lives in Pontoise, near Paris.