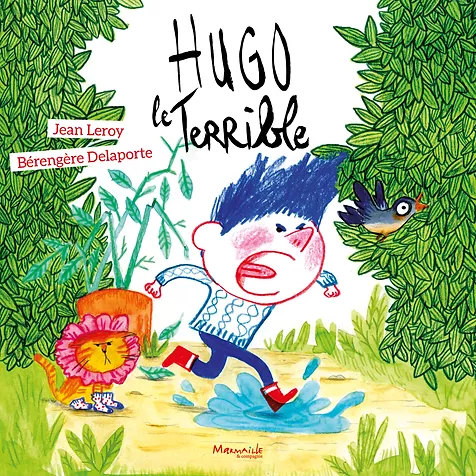 Hugo the terrible
Written by

Leroy Jean


Illustrated by

Delaporte Bérengère
Picture Book
Age group: 4 and up
Pages: 40
Format: 24 x 24 cm
Hardcover
RP: 12 €
The new album by Berengère Delaporte and Jean Leroy.
The story of an emerging friendship and self-control.
The book :
Hugo is a horror. He can't help doing silly things, jumping in puddles to splash Alice, making bubbles with his can of paint. Be careful, if Hugo does something more stupid, his punishment will be the pool. That's without counting on Alice.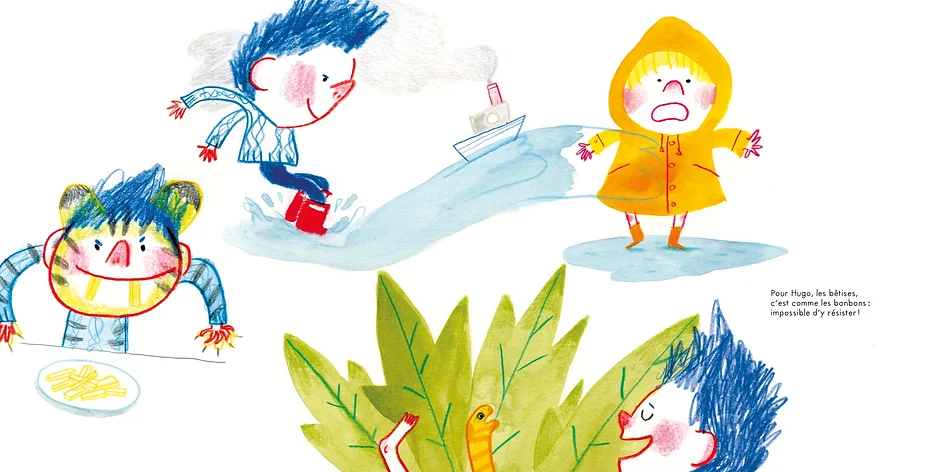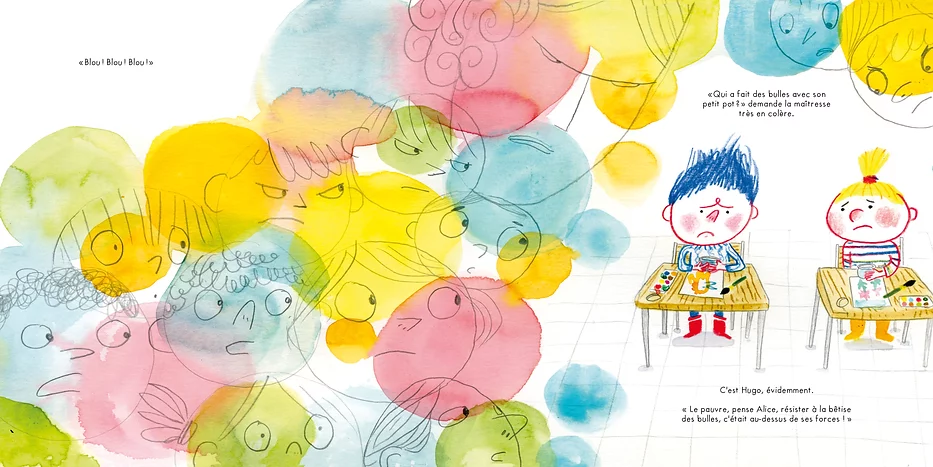 ---
---