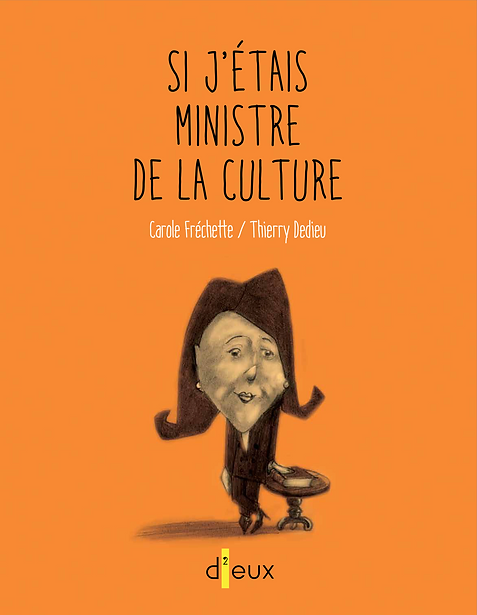 If I was Culture Minister…​
Written by

Fréchette Carole


Illustrated by

Dedieu Thierry
Picture Book
Age group: 9 and up
Pages: 32
Format: 25 x 33,3 cm
Hardcover
RP: CAN $18,95
If I was Culture Minister, what would I do so people would realize the great role Culture plays in our lives? A call to action, a call from the heart! In pamphlet form, the book was voted one of the five best books published in Quebec in 2016 by librarians.
Themes: culture, politics
The author:
French author Carole Fréchette has been writing for the theatre for 30 years. Her plays, translates into over nineteen languages, are performed all over the world.
The illustrator:
Recipient of the Prix Spécial Sorcières in 2010, known for his multiple styles, French author and illustrator Thierry Dedieu has published more than 200 books.
Many of them have won prestigious prizes and are translated in many languages.