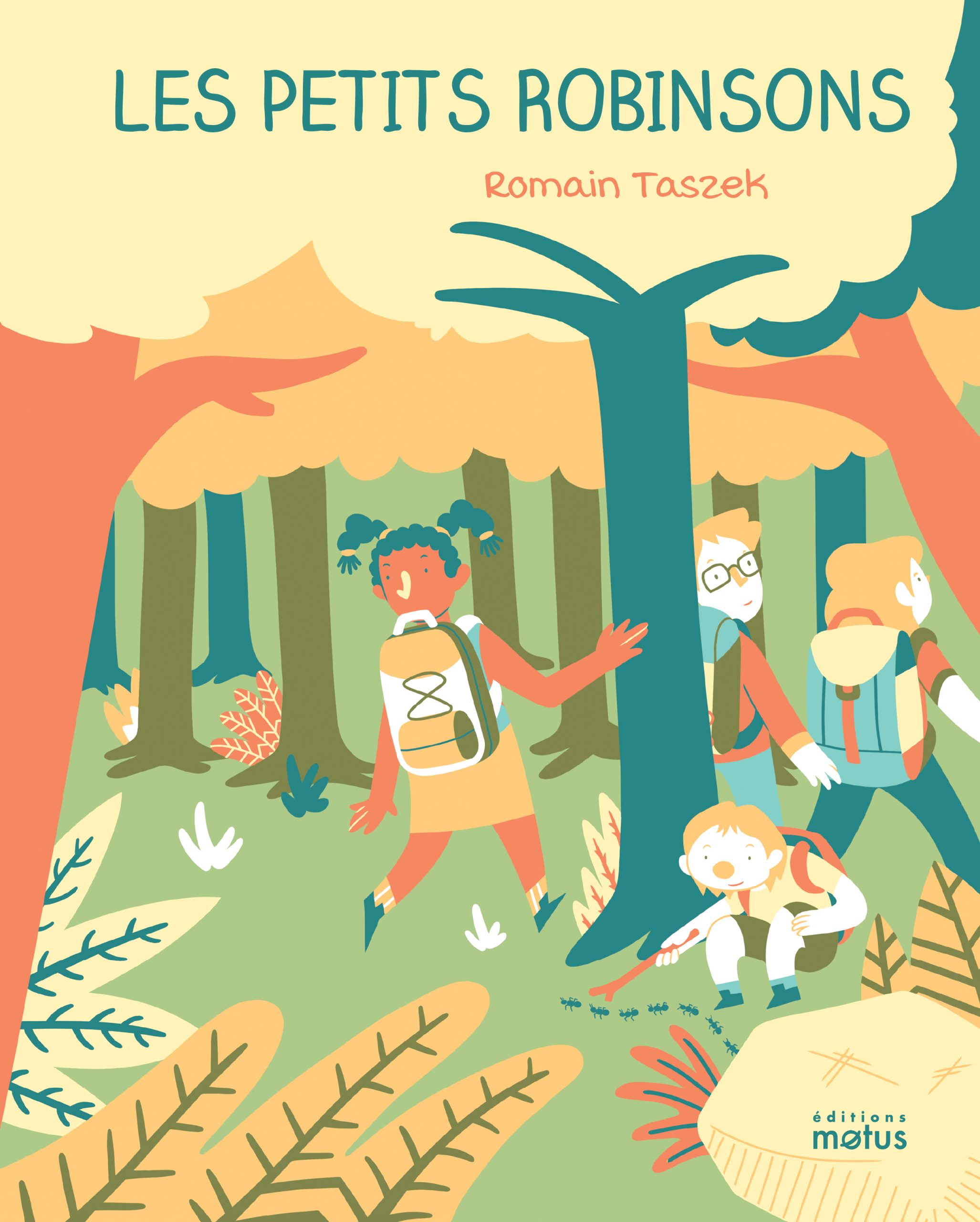 The Junior Robinsons
Writtern and illustrated by

Taszek Romain
Comic Book
Age group: 6 and up
Pages: 72
Format: 21 x 28 cm
Hardcover
RP: 16 euros
A graphic novel that will make readers want to shoulder their backpacks and set out for adventure with their friends!
A book that highlights cooperation and the human capacity for mutual aid.
When small group of chlidren find themselves deep in the woods one summer, they are forced to cooperate and learn to live together without help from adults. They will have to pitch in toward common goals, share their knowledge, and become better at communicating with each other, in order for their little community to survive as best it can in the heart of the forest. Their lives will be punctuated by discoveries and inventions, joy and pain, moments of doubt but also closness, argument and reconciliations, games and fireside tales. A graphic novel as funny as it is refreshing, with characters with whom readers can easily identify.
A graduate of the École nationale supérieure des Arts Décoratifs in Paris, illustrator Romain Taszek is a fan of history and stories. Shape and color are at the heart of his work, which often alternates between fiction and nonfiction. He is a contributor to the illustration review Citrus and the children's magazine Georges.