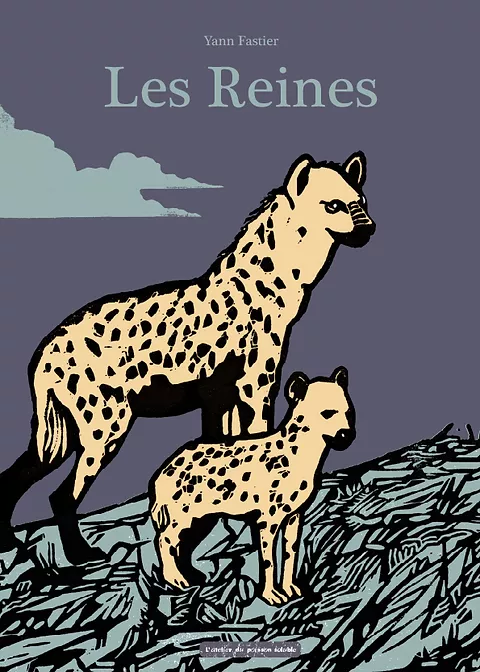 The Queens
Written by

Fastier Yann


Illustrated by

Fastier Yann
Picture Book
Age group: 5 and up
Pages: 48
Format: 21 x 29,7 cm
Hardcover
RP: 18 €
When the sun rises over the Serengeti, the hyenas awaken…
With this short sequence of daily life — a vibrant homage to Keizaburo Tejima, whose picture books on the animals of Hokkaido remain classics of the genre — Yann Fastier follows a group of hyenas with an eye toward dismantling a few misconceptions about these animals, and finally doing justice to them. He intends to dethrone, once and for all, the "King of the Jungle" overrepresented in children's books. The spotted hyena (Crocuta crocuta) is, in fact, a carnivorous mammal like any other, a fearsome predator capable of complex and original social organization, no more prone to feeding on carrion than its primary competitor, the lion.
The storytelling is designed for early readers (clear, simple vocabulary) and refuses to traffic in anthropomorphism. An expanded nonfiction section completes the book. Yann Fastier's mastery of linocutting finds an ideal playing field to express itself here, with all his customary talent.
Beyond rehabilitating the hyena's reputation and ridding it of unjustly negative associations, Fastier also advocates more generally for the need to free ourselves from prejudice in our dealings with other people, in order to see them for who they really are.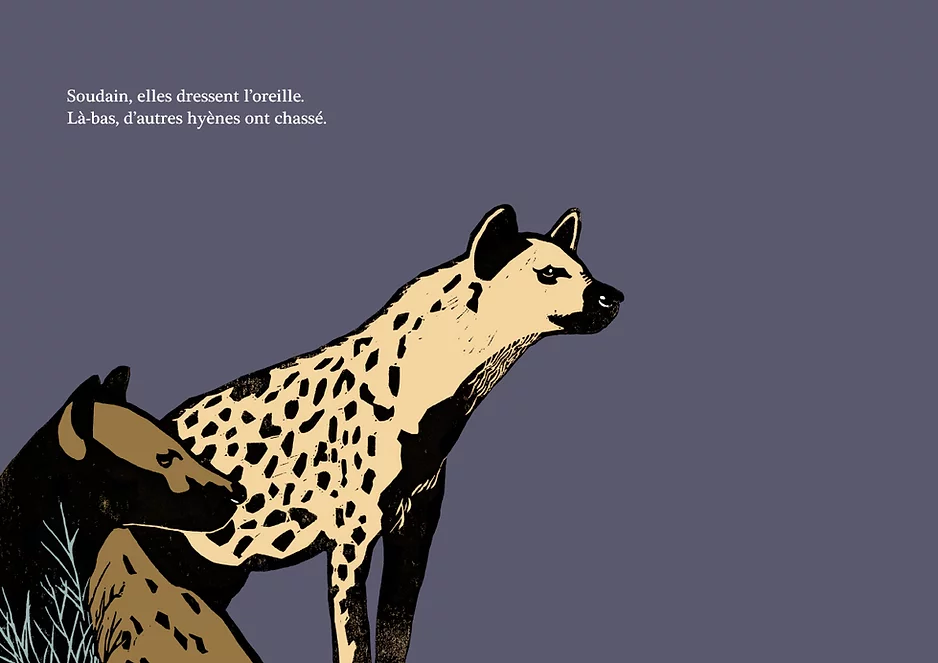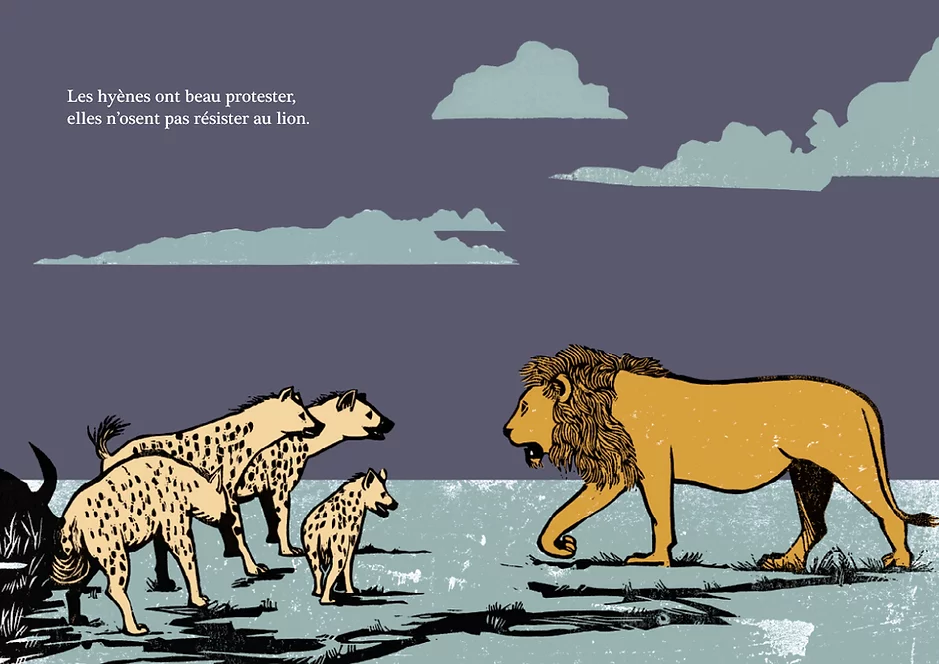 ---
---
From the same illustrator