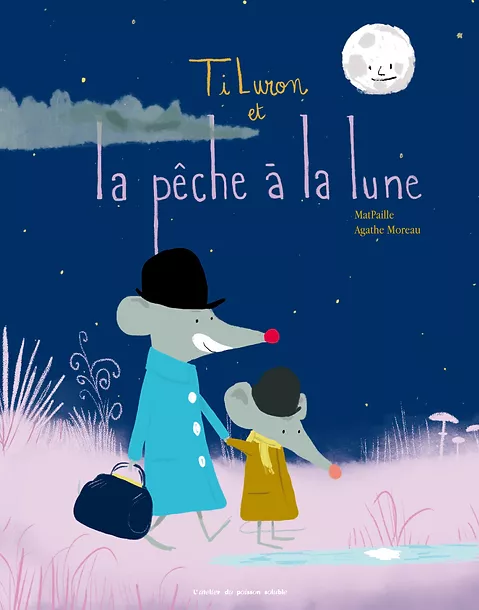 Picture Book
Age group: 3 and up
Pages: 32
Format: 16,3 x 20,8 cm
Hardcover
RP: 15 €
Tiluron goes fishing for the moon
Written by MatPaille
Illustrated by Moreau Agathe
With the complicity of his father, a son performs an incredible magic trick: sending back into the sky a piece of the moon that seems to have fallen into a puddle.
The process, inventive and poetic, remains credible from start to finish. Initially naive or simply easy to please, the child later makes sure he transmits this "super-power". Oral tradition blended with imagination, with particular stories, surprise us as much as they make us grow.
It is worth noting that the illustrator, Agathe Moreau, is also an engineer at the Centre National d'Etudes Spatiales (CNES).