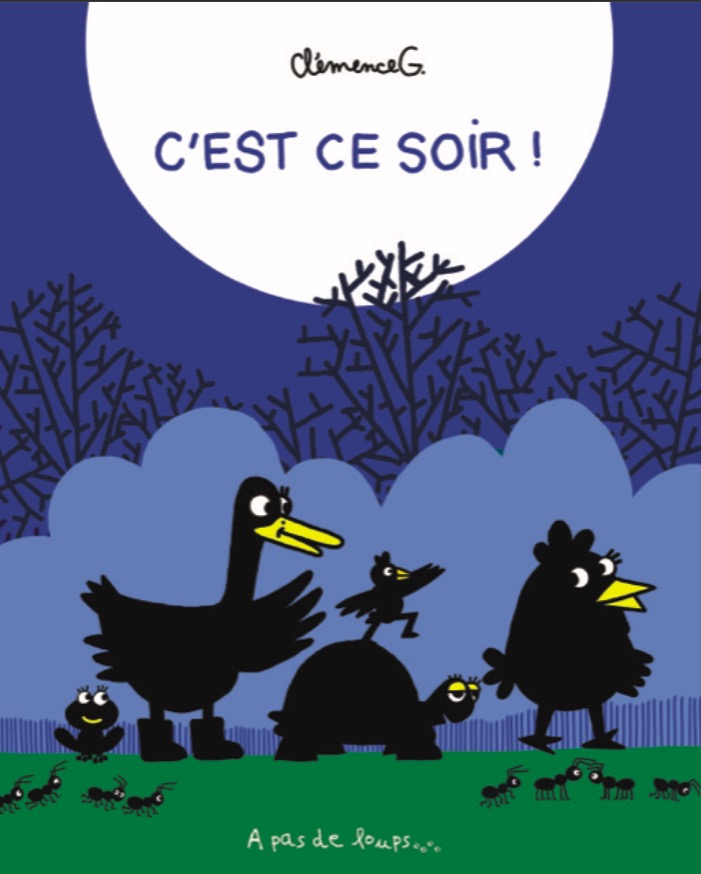 Tonight's the Night!
Writtern and illustrated by

Clémence G.
Picture Book
Age group: 3 and up
Pages: 32
Format: 17,5 x 22 cm
Hardcover
RP: 15 euros
An overjoyed hen wanders through these pages, calling on good friends and asking them over tonight. A goose, two bears, three pigs, four turtles—everyone is delighted to say yes. The hen guides them gently toward bedtime, accompanied by an acrobatic bird, lucky witness to this jolly crew and their fine adventure. But what part will 100 ants play in this epic?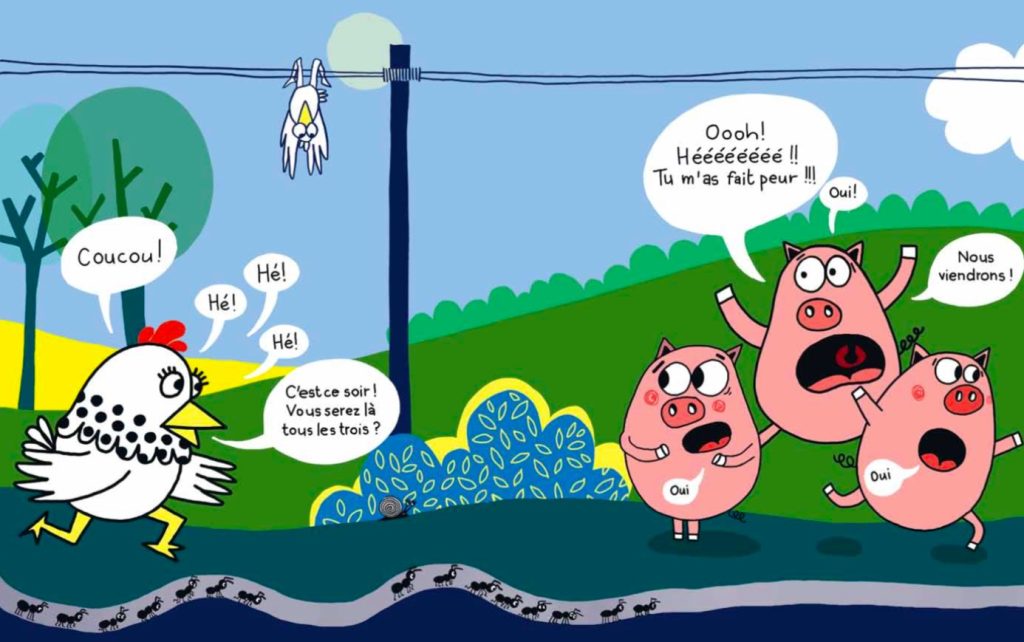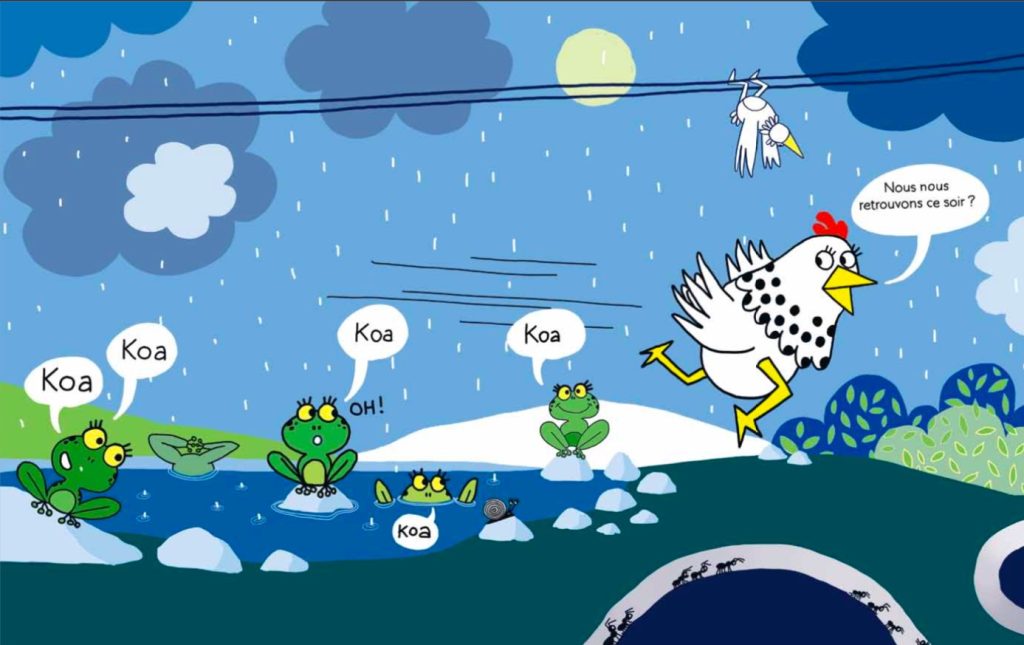 ---
---