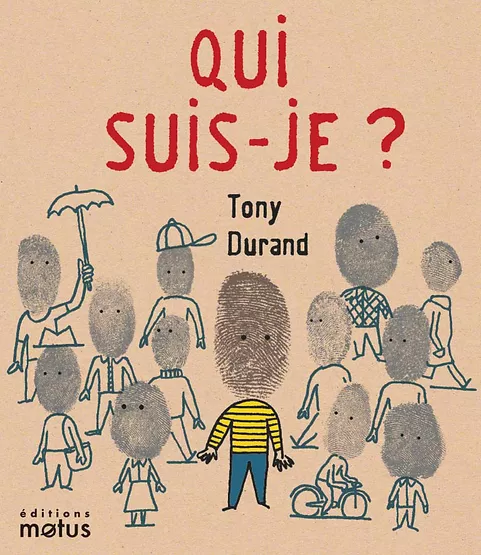 Who Am I?
Writtern and illustrated by

Durand Tony
Picture Book
Age group: 6 and up
Pages: 40
Format: 13 x 15 cm
Hardcover
RP: 11 €
"Who am I? How can I know? Could I be somebody else? And who are you?" Every child wonders and asks these questions. Through each question, each thought, we discover a character, who, like all children, wonders about themselves and their identity. Tony Durand brings the reader on a journey that is at once simple and profound, with his fun and witty illustrations. On each new page, a new question can be explored, through words and images that speak to each other.
​Tony Durand is a graphic artist. After studying literature at school and graphic design and etching for himself, he began working both commercially and for his own artistic research, each branch nourishing the other. He has collaborated with Editions Didier Jeunesse, la Pastèque and Actes Sud Junior. His work is somewhere in between illustration, montage and collage. Who Am I is his first book published by Møtus.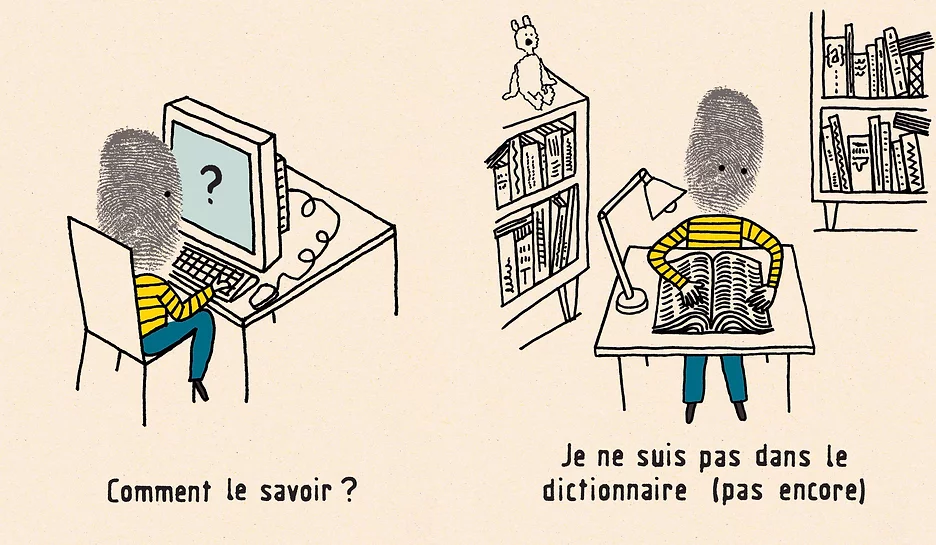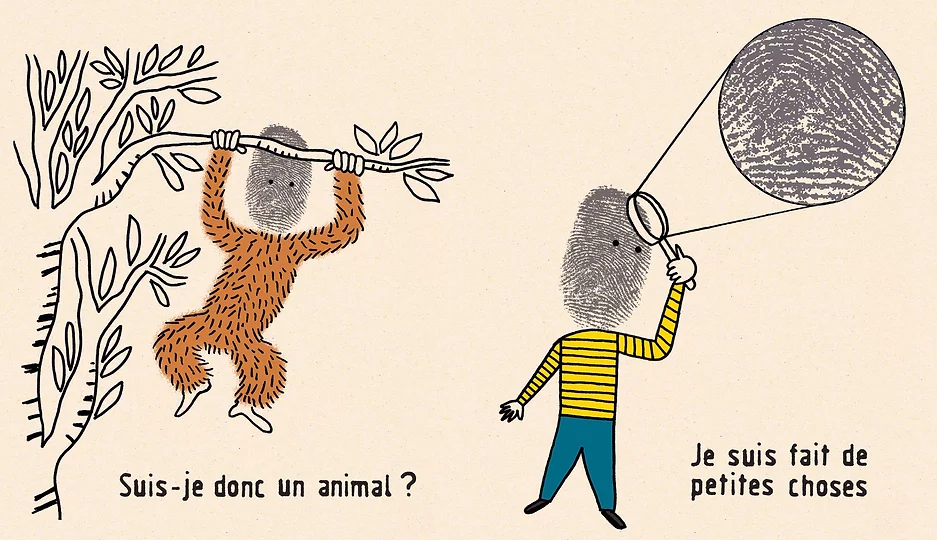 ---
---