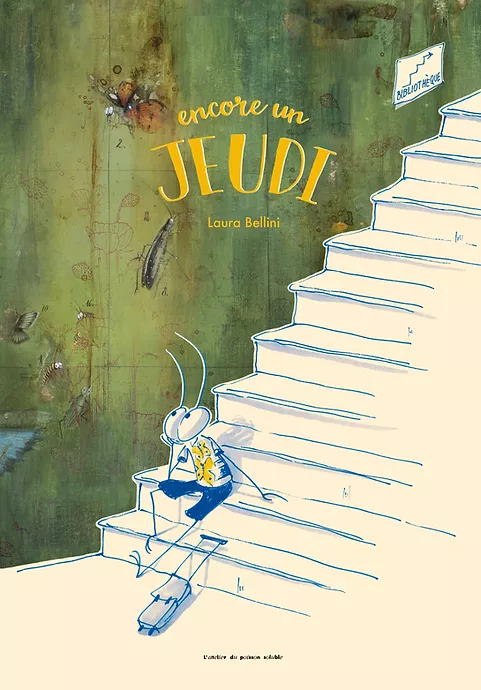 Picture Book
Age group: 6 and up
Pages: 72
Format: 23 x 23 cm
Hardcover
RP: 22€
Another Thursday
Written by Bellini Laura
Illustrated by Bellini Laura
Thursday is library day! Timmi's got butterflies in his stomach busily flapping their wings and making him terribly nervous. He's not done reading the book he borrowed a week go, and his teacher's going to ask him to deliver a report on it.
A large format picture book that gets at hard-to-express emotions in simple, clever, and effective language that will make sense to young readers and reassure a few parents who may have trouble finding the right words themselves. But this isn't just one of those books that's good for you, like vegetables or vitamins. It's even more impressive than Laura Bellini's last book, the Prix-Versele-nominated Les Puces et le Renard [The Fox and the Fleas], with its size and splendid pages from Timmi's famous book: a kind of magical almanac, a catalogue of games insects play. The illustrations seem to thrum, buzz, about to come to life. It's bound to leave your friends speechless!
Laura Bellini
Laura Bellini lives and works in Milan, where she draws stories and builds wooden models inspired by her books, all while running workshops for children about pictorial storytelling. She has sketched miles of friezes, rubber stamped hundreds of sheets of paper, and draws nonstop. Her three wordless books, Eli sottovoce, published in Italy Valentina Edizioni, have been "translated" into several languages.