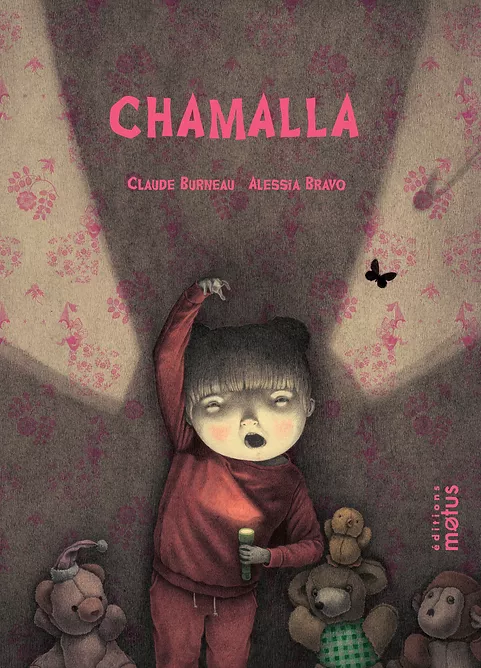 Picture Book
Age group: 6 and up
Pages: 44
Format: 20,5 x 29 cm
Hardcover
RP: 16€
Chamalla
Written by Burneau Claude
Illustrated by Bravo Alessia
« Do not tell Chamalla she is a princess. She hates princesses. She hates fairies, charming princes and stories that end well. What Chamalla likes is stories about OGRESSES » .
Chamalla isn't afraid of anything or anyone, not even the tall lady in black who lives in « the scary house »… Until the day her dad's stories come true…
Throughout this dreamlike tale, the little girl is confronted with the thin line between dreams and reality. She follows the black cat who guides her on the path of exploration, beyond permitted limits, to venture into the forest.
A fascinating experience through which she grows.
Alessia Bravo took several years to realise the illustrations of this magnificent tale, having totally immerged herself in this work of incredible inventiveness and artistic rigour.
This exceptional precision of execution was necessary in order to be in perfect harmony with the powerful and beautiful story imagined by Claude Burneau. The result is sublime !
Claude Burneau has written plays for the theatre and published books as well, notably with Éditions du Petit Pavé and with Éditions Soc et Foc, which he passionately animated up to his final days. Exhibitions and publications punctuated his career.
Alessia Bravo received the Jérôme Main Award of best first picture book for « The Whale of Bus 29 », published in 2015 with møtus editions. For this work, she also receieved the Grand Prix Triennal de l'Illustration de Tallinn in Estonia. Alessia lives in Savigliano, Italy.