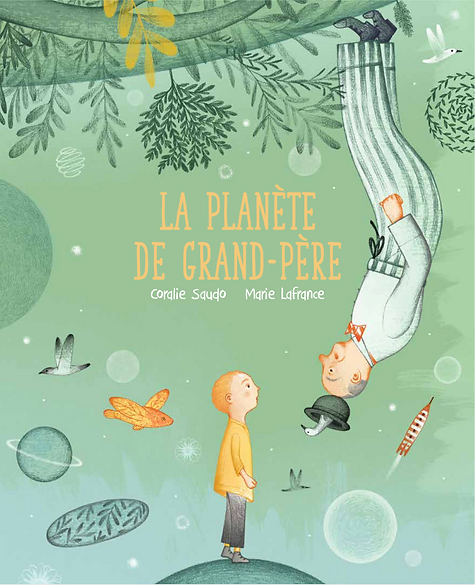 Picture Book
Age group: 3 and up
Pages: 32
Format: 22,2 x 27,3 cm
Hardcover
RP: CAN $19,95
Grandfather's Planet
Written by Saudo Coralie
Illustrated by Lafrance Marie
There is a planet where nothing runs smoothly. And my grandfather, he lives a little on this planet… A story about memory and memories, and how to preserve them.
​Themes: Alzheimer's, grandparents, love
The author:
Sometimes with brushes, pebbles, scissors, modeling clay or a graphic palette, sometimes with pen or keyboard, Coralie Sauso illustrates or writes, according to her desires! But we still find in her albums, tenderness, colors and humor!
​The illustrator:
Marie Lafrance has illustrated around forty picture books for youth, some of which have won prizes and been translated into several languages.