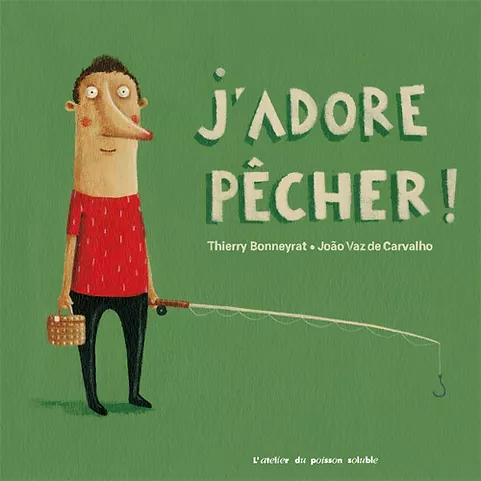 Board Book
Age group: 3 and up
Pages: 20
Format: 17 x 17 cm
RP: 10,50€
I love fishing / I love swimming
Written by Bonneyrat Thierry
Illustrated by Vaz de Carvalho Joao
The spontaneous meeting of a fisher and a fish.
An endlessly reversible boardbook which youngest readers will be sure to love!
A mischevious fishing excursion serves as a reason to discover the river. The acrylic paint illustrations of João Vaz de Carvalho* plunge the reader into a realistic yet whimsical universe full of astounded and joyous characters.
18 months and up
* illustrator of « My Favourite Silly Things« , text by Agnès de Lestrade