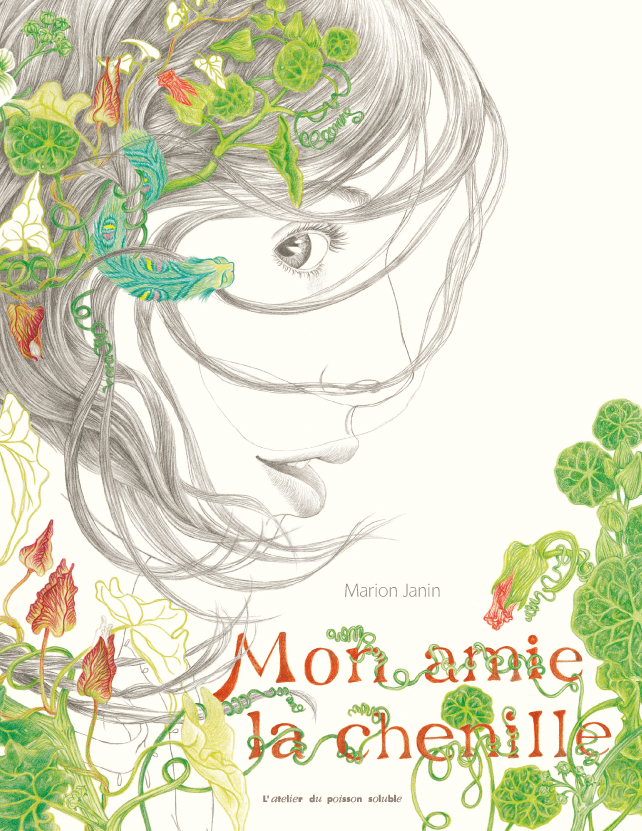 Picture Book
Age group: 6 and up
Pages: 72
Format: 17 x 23 cm
Hardcover
RP: 20 euros
My friend the caterpillar
Written by Janin Marion
Illustrated by Janin Marion
"It's not easy to have a caterpillar for a friend."
The story of this absurd, tender and sincere relationship evokes the difficulties and pleasures of friendship and the great sensitivity we must have towards others and their differences.
The story also touches on the passage of time and the inevitable and irreversible changes it brings, as well as the transformations that our bodies go through.
Through the use of a metaphor and without ever being too obvious, Marion Janin evokes adolescence in a delicate and very personal way.
Janin's drawings- elegant, precise and classical without ever being old-fashioned are always impressive. Indeed, they mark the readers' memories as much as they mark the page, irreversibly.
Like all of Marion Janin's creations, this one is rare and precious.
​
Marion Janin
Influenced by her grandfather who was an artist, Marion Janin has been drawing since childhood. When she was studying mathematics however she discovered etching and turned towards illustration. She went to the Beaux-Arts school and published her first book in 2003 with Pastel.
Her favorite technique is to use lead and coloured pencils to create very realistic drawings.
She regularly teaches classes where she likes to talk abut the pleasure of creating with hands, giving with the heart and constructing with the head.