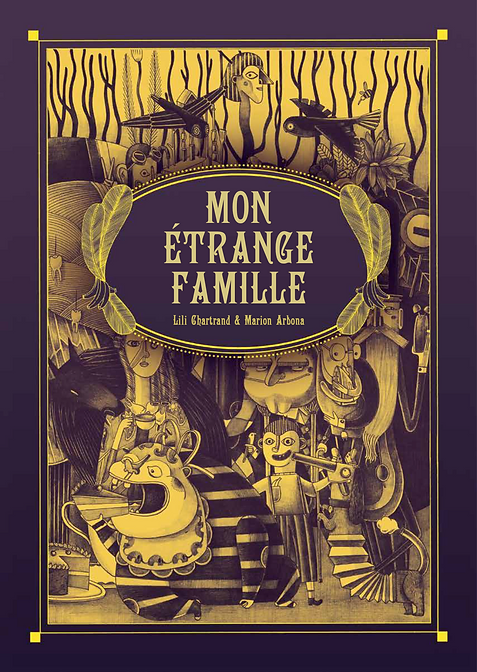 Picture Book
Age group: 7 and up
Pages: 32 + a gatefold
Format: 21,6 x 30,5 cm
RP: CAN $21,95
My Strange Family
Written by Chartrand Lili
Illustrated by Arbona Marion
I, Philemon,
Am a timid boy.
At home, they call me the little monkey. Funny coincidence, I just love bananas. You think I am strange? Wait till you meet my family!
Themes: Family, poetry
The author:
Having written more than 50 books for children, Lili Chartrand has a world full of magic, fantasy, humour and tenderness.
The illustrator:
Marion Arbona's work has received numerous prizes in the USA and Canada. A unique talent.