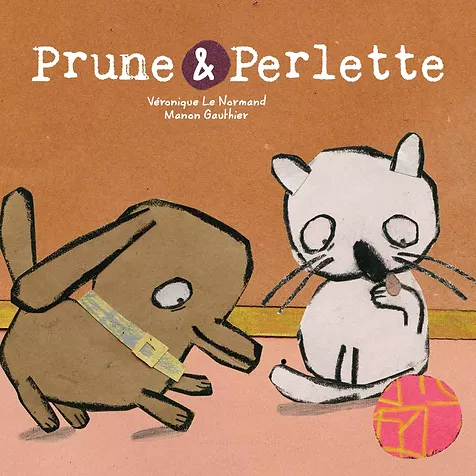 Picture Book
Age group: 3 and up
Pages: 32
Format: 23,5 x 23,5 cm
Hardcover
RP: CAN $18,95
Pearl and Plum​
Written by Le Normand Véronique
Illustrated by Gauthier Manon
A dog. A cat. Their daily life in multiple scenes. A playful look at their shared life.
​Themes: Cats, dogs, friendship, what brings us together
The author:
French author Véronique Le Normand has been writing books for 30 years. Her book, I love, won an honorable mention at the Bologna Book Fair in 2004.
​The illustrator:
Canadian illustrator Manon Gauthier has received award-winning praise for her wonderful collages and her gifted illustrations.
​