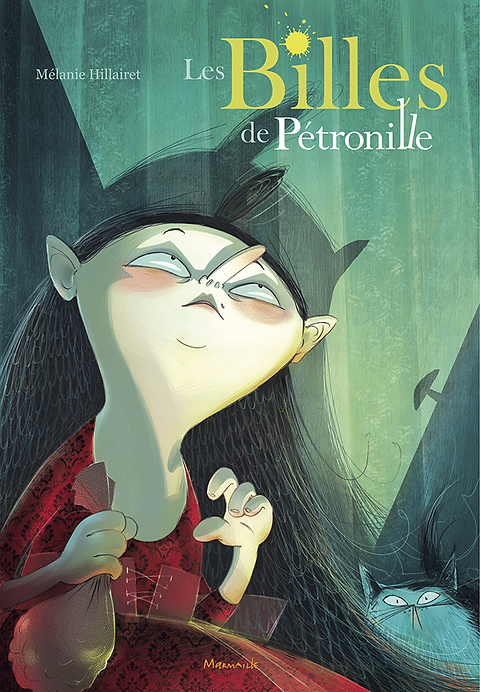 Picture Book
Age group: 7 and up
Pages: 48
Format: 24 x 30 cm
Hardcover
RP: 15 €
Petronille's Marbles
Written by Hillairet Mélanie
Illustrated by Hillairet Mélanie
Here we have the crazy adventures of the De Larouille family… in these dark times, while a strange epidemic infests cities, villages and countryside, Suzi and her family live secluded in their manor.
Life is hard for the young girl between her aunt's persecutions and her uncle's intimidations. Suzi is wondering how to kill her boredom amidst such darkness.
Until the day one of her marbles goes rolling over
the old living room parquet towards a secret passage…a new world and surprising discoveries will change her life!