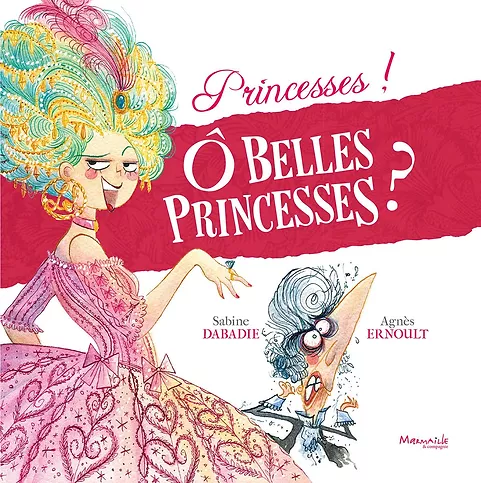 Picture Book
Age group: 5 and up
Pages: 44
Format: 30 x 30 cm
Hardcover
RP: 13,50 €
Princesses ! Oh beautiful princesses?
Written by Dabadie Sabine
Illustrated by Ernoult Agnès
The life of a princess in Versailles… what a pain ! Horse-riding lessons, music lessons, it's a bore. Our princesses really couldn't care less. For them, nothing is better than smiles, great food and good cheer !